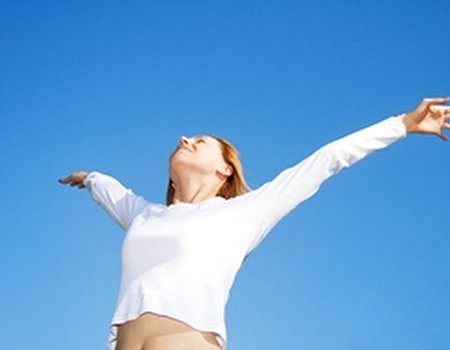 There is a space within, which for some becomes insatiable. A feeling of discomfort that has the capacity to drive our behaviours in directions we are far from proud of.
Some people find they are able to eat this strange core discomfort into temporary submission. Others use drugs, sex, work, exercise – anything that can be found that offers compelling intensity to quieten the gnawing deep inside.
If you have developed a 'habit' that is not helpful to your life be aware that you're likely to be in a cycle of quietening the internal storm and in turn giving it more power!
We can feel incomplete, compulsively buying things in a bid to purchase our wholeness. It is not for sale! The personal gift of contentment is priceless.
Your internal discomfort is commensurate with the distance you have veered away from your life purpose. When your life is heading in the right direction, in alignment with beliefs and values, it seems that an internal integration occurs – mind, body and spirit is at peace and your life brims with joy, purpose and love.
You could call this feeling an internal guidance system but instead of listening to it carefully we are more likely to find a way to drown out the quiet voice of wisdom and soon pay the price with the consequences.
The integration of mind, body and spirit allows us to become increasingly aware of our connection with an invisible force far greater than ourselves. Feeling connected with the planet, the universe and divinity is a powerful place to stand. Imagine knowing that whatever happens in your life provides no regrets, only lessons; no recriminations, just mirrors which become catalysts for change.
It takes a lot of paying attention to make that step change but the rewards are immediate and far outweigh the discipline required. It takes 21 days to embed a new habit and shed the old, you couldn't learn a new language in that time but you can change your world!
If you have been searching for a way to quieten the inner gnawing - the growing feeling of discomfort and reached a dead end, begin to search for your spirit and listen to its guidance.
If you are having trouble locating, hearing or following your inner wisdom give me a call to find out how I can help shift the blocks and patterns that are holding you stuck.