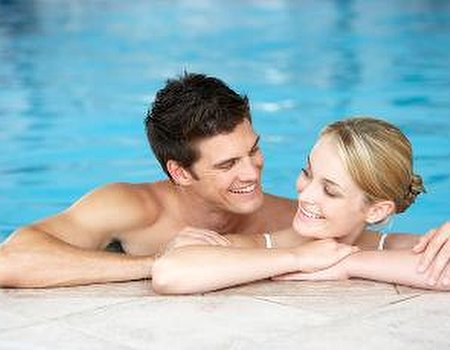 As the sun comes out it seems that love is all around. If you are feeling left out and even daunted by the dating scene, take action now and enjoy a summer romance that brings out the best in you.
Giving attention and thought to a past love can make it difficult to get back into the dating game. You might have finished with someone but can't quite shift their memory or maybe you are nursing wounds remaining from that special person ending the relationship with you. It is easy to fall into the trap of thinking "They were the only one for me". This, along with many other restrictive beliefs, will hold you stuck at where you are now.
You might feel pessimistic about your relationship future as you focus on what has, could have, and should have been. Of course it is useful to have a period of reflection, assessing all you have learned about yourself from the experience. You may also have taken time to lick your wounds but at some point you will know it is time to get back out there on the dating scene.
Dating can be daunting when we are harboring pessimism or self doubt but there are ways to make the necessary changes and make fast progress in the right direction.
Focus on what it is you want, not what you had. Be clear about what you are looking for and what is the main purpose of that quest?
If you're looking for love and affection, or maybe just a dinner date to share a good bottle of wine and a few laughs with a new friend; put it out there! Internet dating sites are a great way to meet new people. Be brave and clear, say exactly what you want and what you have to offer.
Be yourself from the start and that begins with the profile. If people don't like what you have to say, or feel that they don't live up to your wish list that's fine – be patient and pro active.
Go seek those potential partners. Perhaps as women we have the upper hand when it comes to making the first move in real time but when it comes to cyber romance, be brave and make yourself known to potential lovers.
If you are feeling less than confident, be clear about what you really want; if blocks are holding you back it is time to consider a new strategy. If not now, then when will be the right time for you to meet someone? Listen to your internal answer and evaluate whether this is an excuse to delay putting yourself on the line.
Working with a good Life Coach you will clarify and clear your limiting beliefs around relationships, gain greater understanding of yourself and your behaviours and learn a new tool kit for making changes with immediate effect.
Just one 90 minute session incorporating the latest personal transformation tools will make a difference, if you would like to know more, please contact me on: mz999@me.com or check out my website at www.michellezelli.com and read how other people like you have benefited from this profound work.