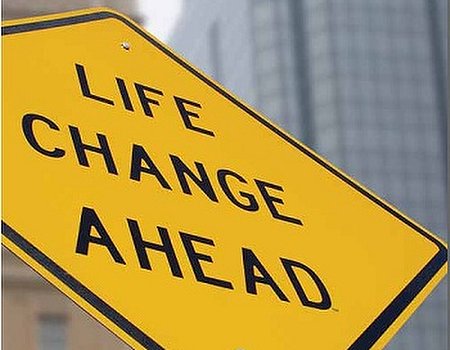 Personal re-invention is exciting, finding out who you are from the core and creating a life that perfectly reflects your vision and values brings another dimension to your world. Touch Hypnotherapy is the latest in a string of discoveries to offer the opportunity to break through old walls of fear and trepidation and recreate the life you really want.
Moving on from a relationship, down-sizing, creating a business with purpose, letting go of what no longer makes you happy can all be a time of enthralling transition. Your subconscious mind can assist you in many ways to fulfil your dreams and your potential but do you know how to access this powerful force? New change work holds the capabilities of bringing you into alignment, providing greater vision, momentum and self confidence as you tread the path with newly-ignited passion and knowing.
It is all too easy to get stuck in our old skin, it doesn't fit us anymore, nor reflect who we truly are . We know our potential is unrealised and our life is passing by but making the shift can feel daunting.
Perhaps you have tried telling yourself not to be so silly, that you should just buckle down and be grateful for all you do have, so get on with it. In theory this sounds reasonable but what is the voice you are so busy drowning out really trying to say? How much longer are you prepared to let the years go by and refuse to listen to your inner knowledge?
Having worked for years to advance your career path, create a secure financial platform and become a balanced adult the time has flown and now you are left with a feeling of 'what next?'. Maybe you have everything you thought you wanted and still there's a void? You can't always put your finger on it but nonetheless you are feeling restless and a little dismayed with the life you have worked so hard to create.
Have you reached a point in your life where you thought you would be settled, sorted and satisfied, only to feel that something is missing? Maybe you know your life purpose and passion but are stuck, entrenched in current patterns and habits, held rooted to the spot and fearful of moving forward. As we make the decision to change it is time to seek clarity and straighten out the confusion, providing a strong foundation to translate our dreams into reality.
Busy schedules mean we rarely have time to invest in increasing the quality of our life. Transformational work has come a long way in the past few years and can affect positive change from the outset. Neuroscience has taught us how to create new neurological pathways, re-program our minds, dispersing fear and limiting beliefs, bringing clarity and a true sense of fulfilment.
If you are new to working with the subconscious mind you might require assistance in digging deep. Often childhood has left scars and we find ourselves carrying around hurt and wounds throughout our adult life. Isn't it time to heal those scars and benefit your life? Can you imagine feeling at peace with yourself, comfortable in your own skin and excited about opening the curtains each day to see what it brings. One step at a time, the process is unique to each individual as we release the layers.
No longer is it necessary to embark on years of personal growth therapy painfully digging up the past. It is no co-incidence that business, global leaders and sports professionals, along with the folks next door, are signing up to fast and effective change programs. Engaging a transformation coach to help clear out the long held blocks, create a compelling vision of your future and provide exercises to enhance your life between sessions is now as common as hiring a Personal Trainer.
With interactive hypnotherapy, you remain aware and in control throughout. In a deeply relaxed state the archives of your subconscious mind become easily accessible and your old fears and blocks literally come to the surface for resolution. No drama, no pain – just clean and fast results.
Silence the negative voices, the fears and the blocks that keep you from moving forward.
Find your vision and know your purpose, discover who the new you really is.
Working with this different approach for your transition, removes the emotional obstacles, the pattern or habit that you want to change.
As you shift those old, tired blocks you will notice how you feel younger, lighter, happier, reenergised. These changes, touching every area of your life as you bring forth skills, talents and creativity you had forgotten exist. By utilising innovative and well-researched tools, we are able to access these parts and remind you of the 'you' that has been forgotten, bringing a new dimension to your existence.
How much of your life are you prepared to squander, feeling down and despondent, treading the old path and getting nowhere fast? If what you have been doing hasn't worked for you, it really is time to try something new and prepare to be wowed by who you become without that heaviness deep in your heart. Sit for a moment and look at your life, check out every aspect – home, famiy, relationship, career, finance, well-being, sex, fulfillment- how many of the boxes have been ticked? Taking an honest life inventory every few months is a great start to understanding where we are, who we are and consider our options, all of them!
Happy fulfilling your potential, achieving all you desire and having fun every step of the way.