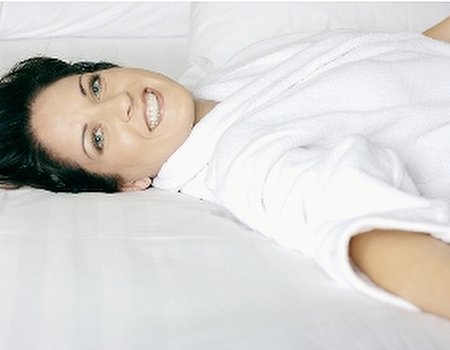 They have told us for years that "Life begins at 40", and so it may! They failed to mention however the myriad of choices and decisions we would be called upon to make and how to feel better about ourselves and our lives than we ever did in our youth.
With Lady Luck behind us we have another four or so decades to make the most of. It's easy to become bogged-down by life, allowing our va va voom to evaporate along with our self confidence. We can forget to take care of ourselves as we look after others, we might settle for what we have and pack our dreams away forever. We can allow time passing to have a detrimental effect on our feel-good factor, give up on the good times and wait for old age.
On the other hand we can choose to embrace the years, learn to feel good about ourselves inside and out. Experience tells us that we can create a life alive with passion, joy and purpose. Which side of the fence are you sitting on?
The endless aesthetic choices available that can, for a price, hold back time and force even the most determined wrinkle into submission might be a step forward but come with their own limitations. Should we invest in fillers and jabs that paralyse our facial muscles, removing the visible toll of living through four decades? As we progress through the years there is the question of surgery, when to start and when to stop; or whether it's the answer at all?
The choices and debates continue. With fashion, for the most part, foolishly forgetting successful, financially secure 40-somethings who are horribly bemused by the line between muse and mutton.
Oh and let's not forget the pounds that insidiously creep on, rendering a waist something we remember fondly from the past. Weight gain is one of the most aging exercises you can indulge in, rendering shopping a nightmare and gnawing away at self confidence.
If you are overweight, feeling less than youthful and under-confident, you probably have already tried many ways to change. Maybe it is time to consider a totally unique program? A diet program with mind, body and spirit focus will have you feeling like a new woman within a month. It's not just about the dial on the scales but how we really feel about ourselves that counts! Read the testimonials of others who have succeeded and made a decision to change on [www.michellezelli.com www.michellezelli.com]
With all this focus on our external image, how much time and investment are we putting into our internal beauty? Feeling comfortable in our skin, knowing our authentic self and being free to present the 'real me' to the world? Feeling good about who you are, with a strong sense of purpose and healthy appetite for life play a significant role in defining ourselves – the wrinkles may march on but our vitality can wane without due care and attention.
Dieting will help temporarily, a good fashion guru will add to the mix but it is what we feel about ourselves that makes the biggest and most positive difference. That is why more women are working with a Life Coach to find their true identity and feel great about it.
So, what are you waiting for? With clinics in Sussex and West London, telephone coaching available and a free initial consultation – is it time to make a different choice and remember how it feels to be your best?