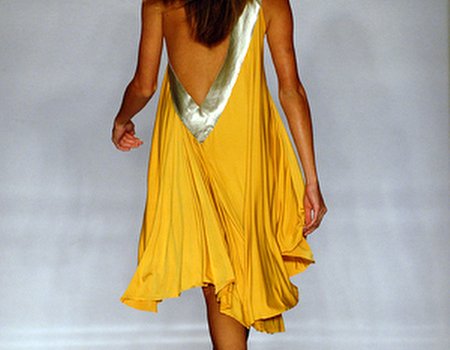 Keeping up appearances is a marathon not a sprint. This is especially true during fashion week, when model behaviour is a must if you want to stay fit and fabulous despite long days and late nights. Nobody knows this better than Erin O'Connor, the sensational supermodel who started Model Sanctuary to keep those runway belles in tip top shape.
Follow Model Sanctuary's top tips and you too can stay Catwalk Fit.
For nutrition on the go, why not try Nature's Plus Acai Energy Bars? Full to the brim with superfoods, antioxidants, nutrients and the goodness of natural Acai berries, these bountiful bars pack an energising punch. Full of protein, these smart snacks keep you fuller for longer. And the best part? They're wrapped in dark chocolate, making them delicious as well as good for you.
If you're all partied out, perhaps it's time for tea? When model types feel jaded they reach for Pukka Detox Tea. Its soothing mix of organic fennel, cardamom and aniseed helps to purify the system. You'll look and feel perfectly angelic, no matter how devilish you were the night before. 'We all love Pukka Teas at The Model Sanctuary,' explains Erin, 'Detox is great for models to drink in the morning and the Three Tulsi and Chamomile blends are especially good for calming pre-show nerves.'
And after the Fashion Week whirlwind has passed? Treat your system to a beautifying boost with Pukka Vitalise powder. A colourful blend of 22 unique superfoods, this delicious dissolvable supplement can be taken with juice or water. Its high levels of anthocyanins soothe the skin, giving it back its glow. With hot healthfoods such as spirulina, bilberries, ginger, wheatgrass and broccoli, this nifty product is an easy way to consume the antioxodant equivalent of three servings of fruit and veg.
Hungry for more ways to stay in tip-top catwalk condition? Try these handy health hints from Nutritional Therapist Alli Godbold (www.feedyourhealth.co.uk):
Eat regularly to ensure a good level of energy. Eat a good breakfast with protein such as egg, smoked salmon, yoghurt, nuts and seeds, as this will keep you going until lunch time.
A healthy diet should include wholegrains, fruit and vegetables, pulses, nuts and seeds, and (for non vegetarians) meat, chicken, fish and eggs. These food will supply you with plenty of essential nutrients and help to maintain good energy levels.
Reduce your intake of sugar, refined carbs (anything made from white flour), and stimulants: tea, coffee, chocolate and cola drinks as these all cause your energy levels to yoyo up and down.
Drink plenty of water for a healthy body. Water hydrates you and helps with detox – so good for the skin. Dehydration leads to loss of concentration and energy.
Make sure you eat a portion of good quality protein at every meal – ideally choose fish, chicken, egg.
Ensure you get the essential fats needed for good skin and hair by eating oily fish such as salmon and mackerel, as well as raw nuts and seeds every day.
Hair, skin and nails all need a good intake of zinc from the diet – best sources are fish, seeds, wholegrains and leafy green vegetables.
Decrease toxins by cutting right down on alcohol, caffeine and processed foods and eat plenty of broccoli and rocket for good liver health – a healthy liver is crucial for good skin.
Boost your digestive health by taking a probiotic supplement every day and avoid foods which you know cause you bloating (for many people wheat and dairy are problematic).
Take a good quality multi vitamin and mineral supplement to ensure basic levels of essential nutrients eg. Nature's Plus Gold.
Pukka Vitalise and Pukka Herbs organic herbal teas are available from http://www.pukkaherbs.com. Nature's Plus Acai Energy Bars can be found at health food stores nationwide, including Revital.