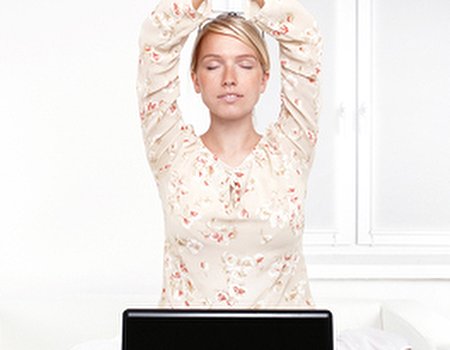 We at Wahanda are always looking for the latest technological treatments and this time we've outdone ourselves (if we do say so ourselves). Not only is this premium pedicure tech-savvy, it's completely original, exclusive to Aqua Sheko's and delightfully different to boot. Ladies and gentlemen, we present to you Fish Analytics, the fish pedicure with a techy twist.
The first fish spa in London, Aqua Sheko have put their experience of over 12,000 piscean pedicures to use and come up with an amazing new treatment that uses the fishes' behaviour to tell you exactly where you are footcare fabulous and where you are a sole sinner.
The Venue
Aqua Sheko operate from two beautifully presented premises, one in Soho and the other off High Street Kensington. I visited the original High Street Kensington branch, just a two minute walk from the tube station. Decorated in soothing blues and shiny black, there's an indulgent eastern feel to the decor, with Jasmine teas, Japanese lemonade and other refreshments available. The staff are fantastic, approachable and friendly and more than happy to explain the ins and outs of Garra Rufa fish care to the curious (aka me).
The Treatment
First my feet were checked for Athletes Foot or any other conditions, before being gently washed and cleansed. Next I was led to a comfortable leather bench seat with a tank at the foot, full of the teeny therapists who would be going to work on my sore soles. So far, so fish pedicure - but then a camera was produced and placed at the base of the tank to record the fish. A special computer programme written by the clever owners of Aqua Sheko processes the results of the camera, plotting where the fish pay special attention.
After my half hour was up, my feet were dried and I was shown my results. Incredibly accurate, they showed that I had a lot of hardness on my instep and inner big toes, as well as roughness caused by too-high heels (a vice I am all too aware of....). Interestingly it also showed more wear on my right foot, the side on which I actually do lean more heavily.
Once your results are through, a gel-like lotion known as Aqua Sheko Zyme+ is applied to the areas in need of care. This clear product went on smoothly and felt lovely and light on my feet unlike many heavier foot lotions. The truly impressive part about the product is that it has been specially developed exclusively for Aqua Sheko. The active ingredient 'Penzyme' is extracted from the eggs of Icelandic salmon roe, but hasn't even a hint of fishy scent, much to my relief. The Penzyme stimulates skin regeneration and is, according to the lovely owner Karen, extremely effective on skin conditions such as eczema. Used on rough areas, the treatment leaves skin softer and smoother. I was even given a pot to take away to continue the excellent effects at home.
The Result
No newcomer to fish pedicures, I was happy to find that my feet were left super smooth with much softer soles following my treatment. It was the analytics, however, that truly impressed me. They provided a brilliantly accurate picture of my footcare needs, making the treatment a fantastic way to get into footcare. The treatment is only available to Aqua Sheko and the Aqua Sheko Zyme+ gel is worth going for in itself. A brilliant product, I have continued use for the last two days and have definitely seen a difference in the smoothness of my feet. The skintone also seems more even - perfect for those strappy summer sandals.
If you fancy trying out this terrifically technological treatment, check out our marvellous spotlight offer at the end of August or visit one of Aqua Sheko's luxe looking venues.