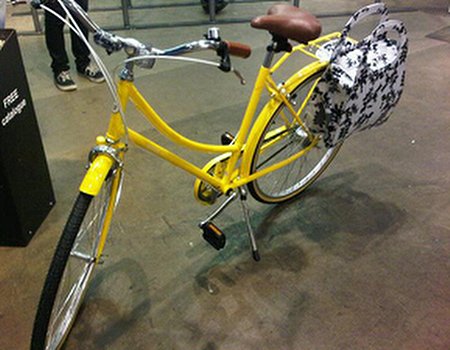 As the festive season fades into memory, health and wellness resolutions have been kicking in at Wahanda HQ. When it's cold and grey outside it can be tempting to snuggle up under the duvet and put off that new regime until tomorrow, but there's no time like the present. After all, before you know it Valentine's Day will be here and it'll be time to slip into something slinky all over again…
In the spirit of self-improvement (and perhaps because I'm a glutton for punishment), over the next 30 days I'll be embarking on a shiny new program to become a healthier, happier, more toned me. As if that wasn't lunacy enough, I will also be posting on Wahanda about it, so you can join me as I do battle with the bulge.
The Challenge
Never one for starving, I warn you now this is not going to be a tale of carrot sticks, sugar free jelly and woe. We at Wahanda are all about vitality, not looking like a lollipop. Throughout my exercise endeavors I will be consuming 5 to 7 small meals per day, plenty of protein, lovely fruit and vegetables and even – shock, horror – the much-maligned carbohydrate. I'll also be helped along by lots of green tea, Nature's Plus vitamins and the odd glass of wine (red for the tannins, naturally).
Instead of going hungry I'll be getting active, cycling the six miles to and from work on my beautiful yellow Bobbin bicycle 'Birdie'. She may not be the sportiest of vehicles, but she is utterly gorgeous, which makes hopping on at 8am much more bearable.
To really work up a sweat and get those muscles moving, I'll follow the Gillian Michaels 'Ripped in 30' workout. This DVD body-boost-in-a-box hopes to take you from rough to buff in 30 days, using a different workout each week to target every area. Until trying Gillian's last offering 'The 30 Day Shred' I'd never had much faith in exercise DVD's, but this lady, known for her no-nonsense training on The Biggest Loser, really puts you through your paces. After 30 days of her half hour workouts I really saw a difference, not only in my appearance but also in my general strength and fitness. No 'phoning it in at the gym' for this fitness fledgling, I'd rather sweat it out in privacy. Even if it does scare the cats.
Finally (as if that wasn't enough), I'm putting on those trainers and pounding the pavements. Now I do not mean pelting along at speed for hours at a time like some kind of lycra clad superwoman. I'll leave that to the gym bunnies. I'm more of an interval training kinda girl, so it's Fartlek for me, 6 miles three times a week with my ipod firmly plugged in.
For those trying to turn over a new leaf this year, hopefully my Fit for February endeavors will give you some low fat food for though. And for the rest of you? Full permission to laugh at my pain and enjoy some gruesome before and after pictures in 30 days…..