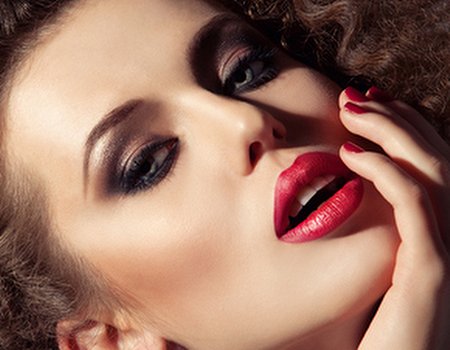 As the great Dolly Parton once said, 'It costs a lot to look this cheap'. Now we at Wahanda are not suggesting that you follow in Dolly's hillbilly footsteps (it's a look only she could pull off) but looking good can put a serious dent in our finances. Luckily for our ravishing readers, we've scoured the land – and Twitter - to bring you some fabulous feel-good tips and tricks to get you looking lovely for less.
Smooth operator
Next time you're in the shower, reach for the conditioner… for your legs. The lovely folk at @SoothingShowers say that when used instead of shaving gel, clever conditioner will soften that stubble and give you the smoothest of shaves.
While we're on the subject, if you're waiting until pay day to visit a salon to treat your tresses, try a DIY approach for a quick fix. Simply dip a small towel into hot water and ring it out. Next, apply a sachet of deep conditioner (we like Aussie's 3 Minute Miracle Reconstructor for adding sensational shine and softness - it also smells divine!) and wrap the hot towel turban-style around your head. Sit back, relax and let the treatment do its work before rinsing to reveal luscious locks.
Get a tan-talising glow
Spray tans can be pricey, and even DIY sunless tanners can pile up the pounds if you go for big-name brands. Be a golden goddess on a budget with St Moriz for around £4 - this marvellous mousse glides on smoothly and dries super fast. Simply smooth it on before bed and shower in the morning to reveal a beautifully bronzed look.
For a picture perfect effect the ever lovely @julieannecoates from The Lanes Health and Beauty recommends using an exfoliating mitt first. These skin saving gloves are simple to use and last time after time, making them much cheaper than buying pricey products to do the job. Most importantly, unlike scrubs they don't leave grit in your bathtub - that's a smart saving!
Luscious lips for less
Every girl knows that lovely lips are an essential, especially this season when ladylike looks are everywhere. For high-quality results without shelling out, try MUA's lipsticks - in a wide range of shades, these little beauties come in at an impressive £1 so they won't break the bank.
We love the fiery colour-pop red of number 15, but at that price we'll take one of each – after all, if you love your lippie as much as we do you may run out fast. To make sure you use every last drop, the lovely @Leer31 from Twitter says to grab a cocktail stick and scrape out the last bits of colour into an empty pot. As she quite rightly points out, you'll be amazed at how deep the bullet is.
Perfect polish
Longing to celebrate the sunshine with a spring manicure, but last year's polishes looking a little gloopy? Our very own @SelectedTweets swears by Seche Restore. Simply add to past-it polish to give it a new lease of life. Perfect for those pastels that just keep coming back in style….
So there you have it – beauty really can be done on a budget. Of course, if salon results and sumptuous spa days are what you need, you can rely on Wahanda to bring you the very best spa deals around…