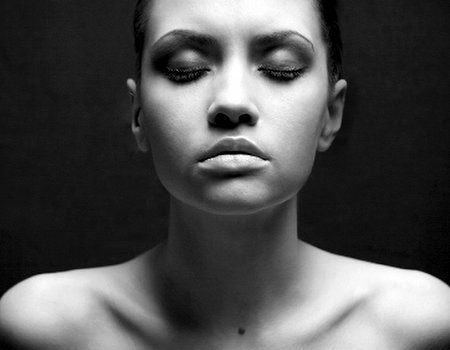 Unless you've been hiding under a rock for the last two years, you'll probably have heard of the Twilight Saga. Centered around the love affair between Bella, a human and Edward, a supernaturally gorgeous vampire, the film stars Kristen Stewart and a brooding Robert Pattinson as the starcrossed lovers. Vampire boyfriends may not be that practical- he's more likely to treat you in an abattoir than The Ivy and sun-bathing's a no-no- but at least we can take some beauty inspiration from them to keep us looking immortal, even if we don't feel it after queuing for premiere tickets all night!
Face
For a real taste of vampire vitality, try 'Dracula Therapy'. The process involves blood being withdrawn from your arm and then put through a special machine. This separates the red blood cells from the fluid (plasma and white blood cells). A cocktail of vitamins and amino acids are then mixed into the plasma and re-injected into your problem areas. The treatment is effective because as we age our cells suffer from a depletion of DNA, so the vitamin boost spurs on DNA production and leaves you glowing with health. Just keep a mirror handy as for the first few days you may notice a few tiny spots of blood on your skin. You wouldn't want anyone to think the secret to your good looks really is demonic.
Teeth
There's nothing more important to the irresistible undead than gleaming fangs, so why not treat yourself to a teeth whitening treatment? Professional bleaching oxidises stains on your teeth and leaves you with an ivory smile that Nosferatu would be envious of.
Soul
Stressed? Something of a night owl? Perhaps a detoxifying break is in order to get your glow back and relax your mind before you go bats. Spas offer treatments to pick you up and put you back together again, no matter how evil you've been. Wahanda has some of the best deals with detox packages starting from just £35. You'll be so relaxed after you could sleep anywhere- even in a coffin, if you so wish.
Skin
If you really do want to be young forever, look hot without getting fried. Take care of your skin and follow the Twilight cast's example. Pale and interesting can be just as sexy as tanned, so slather on the sunscreen and if you really can't live without a golden glow, try a spray tan. They've come a long way since the orange 80's sunless tanners, so try a premium salon treatment to get a natural olive effect.
That should give you enough to sink your teeth into….