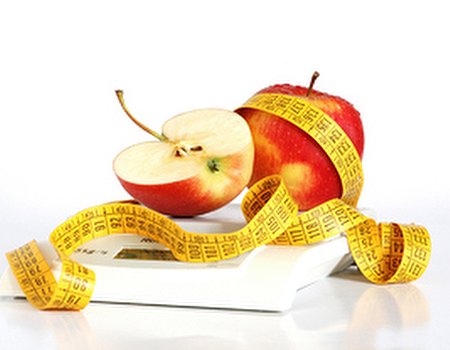 It's been a week since I started my 'Fit and Fabulous for February' challenge and I can honestly say that the Olympics are losing nothing for my absence. I do not appear to have endorphins. Or if I do then they don't 'rush', they just mooch along, occasionally tipping their hat at me around the four mile mark on my cycle commute. Luckily for this challenge however, I refuse to be beaten by what I can only assume is an innate incompatibility with sweat.
Gillian Michaels' 'Ripped in 30' DVD is pretty fabulous exercise in itself. After just seven days I could feel the routine getting easier. Not much easier, but I no longer found myself screeching 'Gillian you are a madwoman. You revel in my pain' at the TV. Which is good because my cat was starting to look worried. Sadly this morning I stepped things up with the second of the four workouts and gave my feline friend further cause to worry….
The healthy eating part of the program is coming along fabulously. Eating five to seven times a day is a brilliant way to stay feeling full and keep energy levels high. The only issue is trying to find a variety of foods to include in so many mini meals. Having experimented with sardines, fruit, cottage cheese and a variety of other delights I've settled on a diet highly reliant upon eggs, soup and Heinz beans.
It all feels a bit student-y but something must be working- I had a full medical check up on Saturday and appear to be a six pounds lighter than I thought I was. Baffled by spatial awareness and severely incompatible with any form of measuring (I'm a writer, it's allowed) my guesstimates are sketchy at best, but even being generous to pre-FFF me I've certainly shed three or four pounds.
Whilst researching various fitness tips and tricks I found many sites recommending little treats as milestones. I have decided to take this as bible, purchasing a lovely frock by way of celebration. It's not scientific but it certainly made me feel better about the coming week (or rather, its lack of cheese, KitKats and gin), as well as featuring a large sash around the waist. If this week isn't quite as successful as last I'll just tie myself in tightly and soldier on...