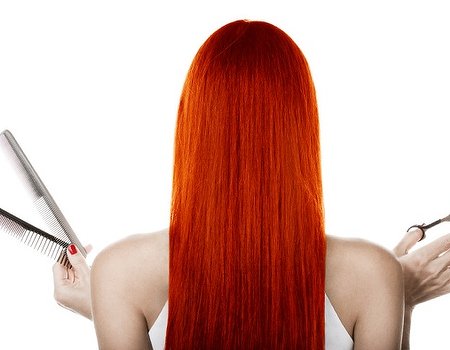 We all know that summer is the perfect time to try a new stand-out look, and this season's spiciest hair trend is not for shrinking violets. With celebrities from Rihanna to Cheryl Cole experimenting with firey follicles, there's a ravishing rouge to suit every complexion.
But how to keep your red hot and healthy hair without succumbing to a brassy barnet? Well luckily for Wahanda users, we have a whole host of clever colourists and stylists just aching to turn your drab 'do into something flaming fantastic.
Before you even think about tinting those tresses, consider the health of your hair. Conditioned hair reflects the light and will add an extra gleam to your new shade, so consider going pro with a fabulous treatment and trim deal.
Moroccan oil is the hottest conditioner around right now and the lovely people at funky Dappaboutique, Camden use it in their luxurious treatment. Right now they're offering a cut, blow dry and this magnificent moisturiser for just £22 (73% off) via Wahanda. Ideal for making sure your tresses are tip top before going for the pigment plunge.
Once your follicles are in fine fettle, visit a cunning colourist to make sure you get the perfect hue for you. When it comes to ravishing rouge, one shade does not fit all. Cooler toned skins suit berry or magenta tones, or even crazy crayola colours. Warmer toned skins look awesome in autumnal shades. Consider golden based shades like auburn, mahogany or even an orange based 'gingery' tone (ginger is in, we promise, just look at Blake Lively's gorgeous golden locks).
If you don't fancy going entirely red, try some subtle highlights to see if you like the sizzling style. Blooms in Clerkenwell are currently offering 55% off a half head of highlights or regrowth tint, conditioning treatment, cut and blowdry. You can makeover your mop entirely for just £54.
If a full head tint is more your style, try Cloud 9's Full Head Tint, Cut and Blowdry for an amazing £35 (61%) off.
Whatever your shade, follow these steps and you'll soon be one fantastically firey fashionista.