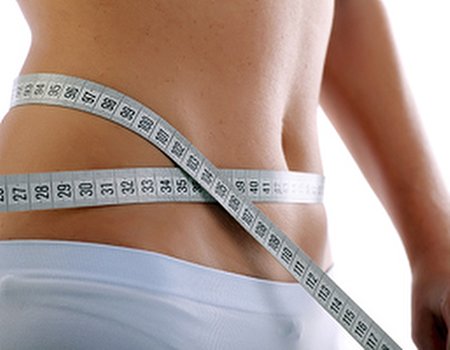 We at Wahanda know that no matter how good your intentions, weightloss can feel like an uphill struggle. With tips, tricks and techniques coming at us from all angles it can be tough to tell fat-loss fact from fiction. "There are many myths surrounding dieting and weight loss, which continue to do the rounds time and time again," explains nutritionist Melanie Bibby from expert weight loss company Slimavite. "For someone looking to manage their weight, it can be a potential minefield of information'
Luckily for the wannabe lean, mean calorie burning machines amongst us, the lovely lot at Slimavite have put together this handy list of the top five dieting myths.
The top five dieting myths busted
I can't lose weight because I have fat genes = FALSE
One of the most common things we hear from slimmers who are struggling to lose weight is that they must have 'fat genes' and that being overweight runs in their family so they won't be able to shift it, no matter what they do.
While it may seem a simple explanation, it is just not the case for a majority of people. Overweight in families is normally due to unhealthy eating habits being passed on through the generations. Families will often eat the same meals and the same foods, and cook them in the same way.
It is true that certain people may have a collection of genes which mean they are more predisposed to putting weight on more easily, but that does not mean they will. Weight is the result of lifestyle and eating habits, and weight loss plans like Slimavite can help you to change your habits for healthier ones.
I have to stop eating to lose weight = FALSE
"It may seem strange, but eating is actually the best way to lose weight," explains Mel. "Very low calorie diets, such as consuming just 800 calories a day, are not the best option for weight loss as your body thinks that it is in starvation mode, when it is fed so few calories. "The body cleverly hangs onto every energy reserve it can as it's not sure when your next meal is coming. By adopting a reduced calorie regime, you will be feeding your body enough energy to function, but combined with regular exercise, you will be in negative energy balance - ie you will use more calories than you consume."
You shouldn't eat after 5pm if you're trying to lose weight = FALSE
"This one's easy", says Mel. "Eating in the evenings will not stop you from losing weight, it is the amount of calories you consume overall each day which matters. Eating very late at night may however cause disruption to your digestion, and have the potential to cause heartburn or indigestion. It can also leave you feeling less hungry in the morning and so more likely to miss breakfast, but that can be detrimental as having breakfast is important for successful slimming."
Carbs make you put on weight = FALSE
Carbohydrates are one of the main food groups and provide many vital vitamins, minerals and nutrients that the body needs. Sources of carbohydrate include potato, cereals, rice, pasta and beans, along with high fat foods, such as chocolate, cakes and pastries.
Carbohydrates, such as bread and potato, are not the villains they can be made out to be. It is all about moderation, an awareness of portion sizes, and enjoying a healthy, balanced diet packed full of fresh fruit and vegetables, with a combination of all food groups - you do not need to avoid the bread aisle to lose weight!
If someone is desperate to lose weight then they may consider going to the extreme by cutting out a whole food group, but this is not a healthy way to eat. The secret to reaching and maintaining a healthy weight FOR LIFE, is in developing healthy lifestyle habits.
I can't lose weight I have a slow metabolism = FALSE
Metabolism is, in simple terms, the amount of energy your body uses each day. It refers to the rate at which your body turns food into energy. Mel explains: "Metabolism rates can vary from person to person, but only very slightly. Very few overweight people have a slow metabolism - in fact they generally have faster metabolisms because they carry extra weight.
Exercise can speed up your metabolism and so if someone is worried that they have a slow metabolism then they will find exercising helps them burn off more calories. But whether your metabolism is low or high, losing weight still depends on your overall calorie intake.
Weight loss is about spotting the hidden calories that are consumed but forgotten about, like the extra large portion or the double handful of crisps. Keeping a food diary is one useful way to identify whether this is the case. To lose weight, you should avoid high sugar, high fat foods and concentrate on eating those foods which keep you feeling fuller for longer. It seems that when it comes to honing and toning that bod, old fashioned common sense is the way forward.
The innovative Bite Plan from Slimavite supports slimmers to easily lose weight and start getting more active. The unique new weight loss plan gives slimmers all the tools, motivation and support they need to reach their individual goals and to maintain a healthy weight for life. For more information about The Bite Plan from Slimavite visit the website or find them on Twitter