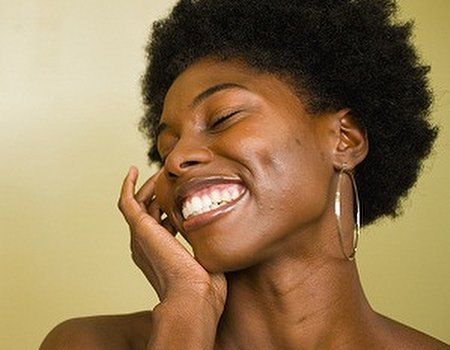 Voted FHM's sexiest woman, superstar singer, judge and recovered WAG, Cheryl Cole (or Tweedy as she is now known, again!) is one heck of a role model. Women of all ages flock to read about her beauty tips and emulate her style. Cheryl's trademark chocolate coloured hair and golden tan are easily copied, but her trademark grin has always been a bit more difficult... until now. And no, we don't just mean her dazzling teeth.
Controversial surgery means that now anybody can have Cheryl-esque dimples if they're willing to fork out for the pleasure. The surgery involves a small incision being made at the site of the dimple. The edges of this incision are then 'stitched' to a lower layer of skin and allowed to heal. As the stitches dissolve, scar tissue keeps the 'dimples' in place. This means that the dimples are apparent at all times, unlike natural dimples which only appear when we smile.
It's not just women either - many men go under the knife to get a chiselled 'cleft chin' look, but leading surgeons are already warning against such subcutaneous silliness. Natural dimples are actually a defect, where the outer layers of skin are fused to the inner ones of the mouth.
Those in the know fear that the faux-dimples will remain intact during the aging process, leading to unnatural distortion as the rest of the face begins to lose elasticity and 'droop' but the dimples stay stationary. Another issue is the transiency of this fad- right now dimples are rare and desirable but a few years down the line when they're ten a penny you may live to regret them. Think of it in terms of that other permanent addition, tattoos. You probably wouldn't get a permanent tattoo on your face and these have equal longevity.
We at Wahanda think perhaps it's time to leave the dimples to Cheryl and appreciate our own, natural beauty, but if you're truly convinced that cleft is best, be sure to read up on the procedure and find a surgeon you trust. Facial surgery, unlike X Factor, isn't one for the amateurs.