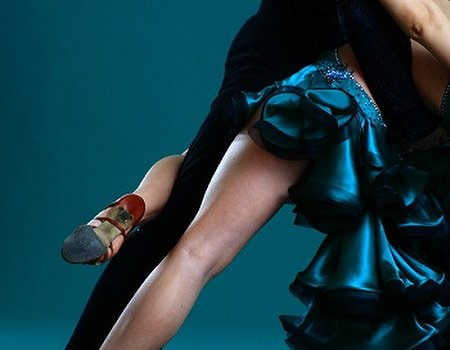 Following a weekend of glorious sunshine it seems that summer is just around the corner, if not here already. As the days get longer and hemlines get shorter we all find ourselves thinking about how to get into shape, and what better way than with 'Big Dance 2010', a series of events celebrating the nation's favourite art form.
The T-Mobile sponsored festival is the world's largest and most vibrant dance event. Backed by the Mayor of London, who aims to get us moving to create a 'fitter, healthier, more active London', workshops, classes and performances will be springing up all over the country from July 3rd to July 11th and there's something for everyone. No matter what your age, fitness or experience, why not get your dancing shoes on and try something new this season?
The T-Mobile Dance Bus has already set off, launched by celebrity dancer and ex- Strictly Come Dancing judge Arlene Phillips, and will be travelling around communities in the capital until the festival. On board you'll find professional dancers who can't wait to roll out the bus's portable dance floor and share the fun side of dancing as well as teaching you some new moves.
One of the most show-stopping events of the festival this year will be the 'Big World Dance'. This massive takeover of London's public areas and streets will culminate in Trafalgar Square, where a 10,000-strong group will meet to turn the landmark into a giant 'stage for dance'. Registration for the event and advance workshops is already open and with only 4,000 extra places available you'll have to snap one up quick if you want to take part in the main procession.
If something sedate is more your style, check out Somerset House's open air Tai Chi sessions from the 25th of May to the 1st July. These classes are the perfect start to a summer's morning and will tone and invigorate your body whilst relaxing and de-stressing your mind. With professional instructors from London's 'Lishi Arts', centrally located in the gorgeous surroundings of Somerset House's courtyard just off the Strand, they are a great way to get in some exercise before work without exhausting yourself for the day. Sessions are suitable for all levels and abilities and all you need bring is yourself (dressed in loose, comfortable clothing and footwear, of course!).
If none of that tickles your dancing fancy then there's a whole range of more specialised activities to try, including Bollywood lessons on the 28th May, 'Capture' – a fantastic opportunity for budding photographers to explore movement through the lens, and 'Are You Dancing?', a whole evening of incredible dance performances by eight London-based youth dance groups.
For more information and to register your interest visit http://www.bigdance2010.com/