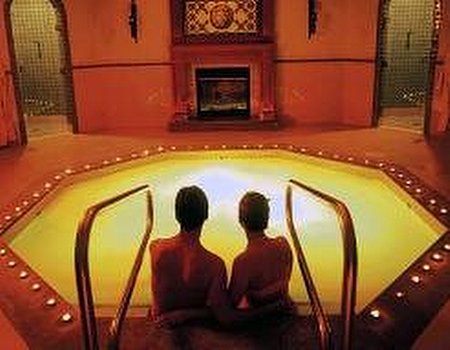 Nothing epitomises the east meets west vibe of Istanbul better than the luxurious Ritz-Carlton Hotel. Paying homage to Turkey's rich historical traditions, it still manages to offer all the creature comforts you'd expect from a five-star hotel. It's also in the perfect position from which to explore the hustle and bustle of the city ­— if you can tear yourself away from your room or the spa that is.
The hotel's Laveda Spa is the perfect antidote to a day's sightseeing. It's a traditional Turkish-inspired spa complete with a hamman, sauna and steam area that uses delicious Aromatherapy Associates products. In the summer months, the spa opens out on to the terraces overlooking the Bosphorus river — a stunning setting in which to relax. The open-air spa features two treatment rooms and offers a full wellness programme, a wide variety of massage therapies, facials and body treatments.
I opted for a Turkish massage — an invigorating and stimulating treatment incorporating ancient therapeutic techniques to energize soft tissue muscles. The gentle touch of the therapist and the exotic essential oils made me feel instantly relaxed and uplifted.
I also took time out to enjoy the spa's facilities, sip fabulous herbal teas and let myself be pampered to the max.
On the menu: A wide variety of massage therapies, facials, body treatments and alternative holistic therapies.
Signature treatment: Laveda Body Therapy including full body massage, conditioning scalp mud massage and facial.
Verdict: 9/10