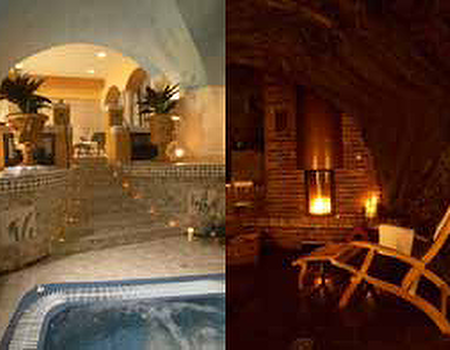 The hotel's prime location in the lesser-known Mala Strana district of the Czech capital is only a few minutes' walk from the major historic sites of Prague Castle and the world famous Charles Bridge.
The hotel takes its name from the 20th-century artist Adolf Hoffmeister, who collected original art and sculptures. Many of his pieces are distributed elegantly throughout the property. My suite had a certain wow factor with a beautiful fourposter bed, large bathroom with double Jacuzzi and my own dressing room. It was the ideal haven after a full day of sightseeing.
The hotel's Lily Wellness Spa features an Elizabeth Arden beauty centre, a steam stone bath set in a 15th-century cave, an aromatherapy steam room using hot lava stones and a relaxation room with welcoming open fire.
After some time in the steam bath and aromatherapy room, I was called in for an aromatherapy massage, during which a talented masseur found muscles I never knew I had. I rounded off my treatment by staring into the crackling fire while sipping a cleansing fruit tea and eating grapes.
Very relaxing.
Reviewed by Linda Carruthers
In the Know...
On the menu: Various massages including Swedish and aromatherapy.
Signature treatment: Aromatherapy massage.
Cost: From £50 for 30 minutes.
Verdict: 8/10
Contact: www.hoffmesiter.cz