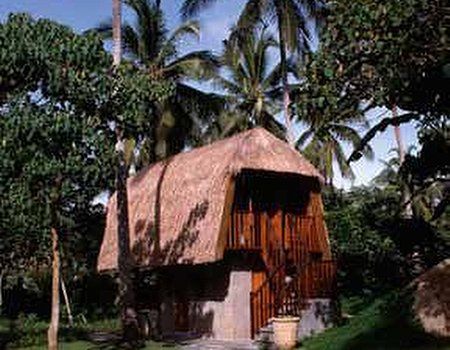 Set in the western Pacific, the Philippines are an archipelago of 7,000 islands with mesmerising landscapes, active volcanoes, coral-rich waters and lush jungle forests, which amply reward those who take the trouble to explore. A year-round temperate climate makes this a must for scuba fanatics, who come for some of the world's best wreck dives. As a result of its volatile post-independence governance, the Philippines have often received a bad press. But it's now a safe and comparatively cheap place to visit.
The place to be: Batangas
As one of the most popular tourist destinations near the capital city of Manila, Batangas is famous for its beaches and diving spots. Batangas is known by locals as the 'land of the rolling hills and wide shoreline'. Beautiful flora and fauna thrive there, and the area is renowned for an endemic type of flying fox, sea turtles, wild deer, and some exceptional marine wildlife. Recent studies suggest the sea around Batangas may even house as many as half of the world's species of coral reefs.
The Hotel: The Farm
Located an easy two-hour drive south of Manila, this award-winning 120 hectare resort took 450 people three years to build. Nestled at the foot of Mt Malarayat, it's the country's first health resort using non-traditional healing techniques. It's also regarded as one of the few true medical resorts in the world. Detoxification is the name of the game here, and raw 'living' food is emphasised throughout, all sourced from the onsite organic gardens. The chef has worked in several Michelin-starred restaurants and is now creating what may be the world's most interesting health food. www.thefarm.com/ph
The spa: They haven't missed a trick here either. Even the water is said to be have been identified by a diviner as 'healing water' — one level below 'holy water'!
The product: The Farm produces several of the ingredients used in the spa, including coconut milk, virgin coconut oil, coconut fibre, coffee and cocoa.
The treatment: Practised by hundreds of generations in the northern areas of the Philippines, Hampol uses a warmed compress of local herbs such as letlet, kayumanis and tanglad, followed by a massage.
The best bit: Massage Under The Stars is available in the evenings for that perfect romantic nightcap.
The Price Tag: A seven-day Wellness package, including food, starts at about £1,223.
Alternatives
Plantation Bay's Mogambo Springs, designed to resemble an 18th-century Japanese village, was awarded 'best spa experience in Asia' by the Asia Spa and Wellness Festival Gold Awards 2009. At the southernmost tip of Bohol, the boutique Eskaya Beach Resort is set on a cliff that descends to an idyllic beach. The Handuraw Spa uses locally sourced ingredients, with treatments performed to traditional music.