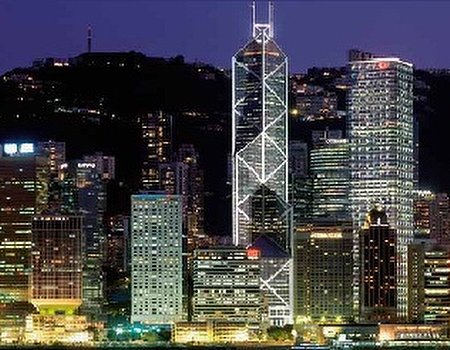 Hidden away in a non-descript building near the Lan Kwai Fong district, the sparse interior of Body Zen evokes a monastic tranquillity, accentuated by contemporary wooden furnishings supplied by eco-boutique Tree. Head to the Fours Seasons in Macau for the chi-clearing Diamond Magnetic Jewel treatment (£130 for 120 minutes). Crushed diamonds, jade and tiger's eye are dusted over your chakra points, then removed with magnets.
The place to be: Kowloon
Hong Kong is divided into four main areas: Kowloon, Hong Kong Island, the new territories and the outlying Islands. Kowloon — meaning nine Dragons — lies on the northern side of Victoria harbour and is a paradise of shops, bars and world-class hotels. At the peak of the peninsular is the shopping district of tsim tsa tsui. Further north are yau ma tei and mong Kok, which are both more traditional with street markets and old buildings. If the neon lights become too much, there are a few nice temples to visit, such as Wong tai sin, known for its fortune telling.
The Hotel: The Peninsula Hong Kong
Opened in 1928, the Peninsula, which was the first hotel in the city, was built with the idea that it would be 'the finest hotel east of Suez'. Rooms include plasma screen televisions as standard and the finest views of the cityscape anywhere on the island. Afternoon tea in the lobby harks back to the city's golden days.
The spa: Ayurvedic and European techniques blend in an atmosphere of antique wood, bamboo and water features.
The product: The classic ESPA design has products to match.
The treatment: A weekday Spa Escape, lasting 110 minutes, combines a salt and oil full-body exfoliation, aromatherapy massage and a healthy meal. Spa goers can also use the pool, Asian tea lounge, steam room and sauna.
The best bit: A choice of oils, selected by fragrance at the start of the treatment.
The price tag: The average price for a body treatment is £140.
Alternatives
Renowned for its modern skyline and natural harbour, Hong Kong retains its place as one of the world's major economic centres. It's a medley of eastern and western influences, reflecting its Chinese roots and the culture bought to it during its time as british colony. Come here to absorb the atmosphere of this distinct metropolis, flexing your credit card in one of the many shopping malls or 12,000 restaurants. Failing that, rise above it all at the top of Victoria peak. From up here, manhattan would seem small.