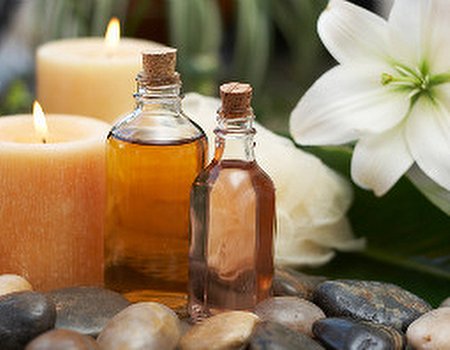 As the summer nights draw in, Piers Morgan Ede discovers it is the ideal time to visit spas in England, Ireland and Wales.
Ireland
Named after the town of the same name, Country Cork can be found in the south of Ireland and is famed for its spectacular scenery, rugged coastline and numerous cultural and historic attractions. It's home to one of the best-known rituals in all of Ireland, kissing the Blarney Stone at Blarney Castle, as well as the coastal town of Kinsale, famous for its annual food festival in October. Don't miss the Gougane Barra Forest Park, filled with Lodgepole Pine, Sitka Spruce and Japanese Larch trees.
The place to be
Twenty-five minutes east of Cork city, Castlemartyr is a tranquil village said to date back to the Bronze Age. With its striking Carmelite monastery, dense woodlands, lakes and gardens, it makes a perfect base from which to explore rural Ireland. In its current form, Castlemartyr village was established in the 17th century by Sir Richard Boyle, the 'Great' Earl of Cork. Castlemartyr replaces two medieval villages which Boyle demolished and remains a charming place, with a mere five hundred inhabitants.
The hotel: Castlemartyr Resort This five-star country manor house includes a Ron Kirby designed golf course, food by chef Roger Olsson, a 24-hour fitness centre and its original features and character intact. Guests may take carriage tours of its 220-acre estate, home to the tomb of a fourth Earl of Shannon and Mitchell's Woods.
The spa: A futuristic looking spa tempered with warm wood, water features, orchids and candles.
The product: A range of therapeutic and beauty treatments with perhaps more emphasis on the beauty.
The treatment: Castlemartyr's Anne Semonin treatment collection uses a blend of aromatic essentials oils, trace elements and marine ingredients.
The price tag: A 55-minute full body treatments starts at £80. www.castlemartyrresort.ie
The alternatives:
Samas, meaning 'indulgence of the senses' in Gaelic, has received many international awards, including the Top 10 Spas in Europe and Top 100 Spas in the World at the Conde Nast Spa Awards 2007. As well as a range of eastern-inspired treatments, its outdoor vitality pool has an infinity edge with awesome views of Kenmare Bay. www.parkkenmare.com
The Peninsula Spa at the Dingle Skellig Spa Hotel uses materials such as seaweed, beeswax and spring water from Kerry's countryside and coastline. Treatments include the Seaweed Jelly Twist, which combines a natural cane sugar scrub with a body wrap of active seaweed jelly. www.dingleskellig.com/spa
Traditionally known as the 'kingdom', County Kerry is situated in the far south-west of the country and is as close as you'll get to the mythical Ireland of many a Hollywood movie. With its wild scenery, well-preserved monuments, lakes, ruins and beaches, County Kerry's a magnet for tourists from all corners of the globe. Many come for the Ring of Kerry, an iconic 180-mile circuit of the Iveragh Peninsula, thought of as one of the world's greatest road trips. Visiting off-season can be just as breathtaking.
The place to be
Located in County Kerry in the south-west of Ireland, the Lakes of Killarney are one of the country's most prominent scenic attractions. Part of the Killarney National Park, the three lakes are surrounded by dramatic mountain scenery. Killarney National Park was the first national park to be established in Ireland and, in 1981, was designated by the United Nations Educational, Scientific and Cultural Organisation (UNESCO) as a Biosphere Reserve, part of a world network of natural areas.
The hotel: Aghadoe Heights Tucked into 75 acres of countryside, Aghadoe Heights Hotel combines old Irish charm with five-star facilities. In the Lake Room restaurant, executive chef Robin Suter uses local produce to create flavoursome Eurocentric dishes. If you're feeling flush, the Penthouse suite has won Aghadoe acclaim: measuring 3,000sq ft, it has a terraced garden and hot tub.
The spa: Aghadoe Spa uses specialist water, steam and thermal facilities alongside face and body treatments.
The product: Hydro and wet treatment rooms, thermal suites, a couples' suite and pre- and post-relaxation areas.
The treatment: Choose from hammam, rock sauna, aroma grotto, Aghadoe Hill Mist shower or reflexology.
The pricetag: Himalayan Rejuvenation treatments start at £160. www.aghadoeheights.com
The alternatives:
With Thai therapists trained at the Banyan Tree Academy in Phuket, Angsana Spa at the Brehon Hotel brings an authentic eastern influence to Killarney. The Angsana signature treatment makes use of palm strokes and thumb pressure along with a specially formulated Euphoria oil, which is said to strengthen inner 'qi'. www.thebrehon.com
Winner of the Best Day Spa award in the IBPA Irish Beauty Awards 2009, the Spa at the Maryborough Hotel And Spa in Cork is set in 18 acres of 300-year old historical gardens. Try an ESPA Holistic back, face and scalp massage with hot stones to induce chakra rebalancing or simply chill out in the ice fountain. www.maryborough.com
Wales
Home to the most southerly point of Wales, the Vale of Glamorgan is ideal for lovers of the outdoors, with clean, family-safe beaches. The 14 miles of uninterrupted coastline known as the Glamorgan Heritage Coast is where visitors will find sandy beaches, rugged cliffs and secluded coves in relatively deserted comfort, while villages full of pretty cottages and quaint shops fill the county's interior.
The place to be
Cardiff, the capital of Wales, is a modern, varied and bustling city. Its relatively small size makes it all the easier to see and do more in a short space of time. St. Mary Street, with is concentration of bars and clubs, comes alive at weekends, while the live music venues regularly host new and well-known bands. In the last decade, the old docks have been converted into Cardiff Bay, complete with fresh water lake for sailing and other watersports, and Mermaid Quay with its warehouse-style accommodation, bars and restaurants.
The hotel: St David's Hotel & Spa Overlooking Mermaid Quay, the five-star St David's Hotel & Spa is a modern hotel based in a glass building, with ample natural light from floor-to-ceiling windows. Its 43 spacious and contemporary rooms are decorated in stark white, with Italian furnishings and fluffy, earthy rugs and bed covers, and large balconies. Guests staying in any of the hotel's 11 suites will be able to enjoy a separate bedroom and lounge with adjoining balcony, a free bottle of wine and state-of-the-art music system. The hotel's Tempus Bar & Restaurant serves Welsh delicacies, local seafood and cream teas, while the Tides Grill serves succulent steaks and Champagne in an alfresco setting. www.thestdavidshotel.com
The small but stately spa facilities at Anglesea Hotel and Spa's Tre-Ysgawen Hall are built in a converted Victorian stable block. Six treatment rooms offer mud wraps, hot stone massages and facials. A new Madagascan Red Island ritual brings a touch of exoticism to the north of Wales. www.treysgawen-hall.co.uk
Despite the daunting size of Celtic Manor Resort, the Forum Spa is well worth a visit. As well as 16 treatment rooms there's a rasul mud chamber, sauna, steam room,plunge pools and cafe — plus a 20-metre swimming pool housed beneath a simulated blue sky which darkens at night and twinkles with stars. www.celtic-manor.com
England
Dating from around the year 840, Berkshire is one of the oldest counties in England, and is also often referred to as the Royal County of Berkshire because of the presence of the royal residence of Windsor Castle. Much of West Berkshire lies within the North Wessex Downs Area of 'Outstanding Natural Beauty', a unique landscape including tranquil open downland, ancient woodland and chalk streams. The Royal Landscape, located within Windsor Great Park, contains more than a thousand acres of woodland and lakes as well as one of the finest ornamental gardens in Europe.
The place to be
The small market town of Wokingham is located in the south-east of the county, just 33 miles from London. It sits between Reading and Bracknell in the Lodden River Valley. According to a survey taken in 2007, based upon life expectancy, weather, earnings, house prices, health, crime and education, Wokingham was found to be the most desirable place to live in the whole of the UK.
The day spa: Nirvana Spa This ambitious day spa reminds customers that 'spa' means water treatment, typically with thermal or mineral water for drinking and bathing. With this in mind, Nirvana is constructed around a natural water source, so that its six pools are spring-fed, and they sell their own branded mineral water.
The spa: A spa with a difference: a 'no mobile phones or children' rule, more than 200 staff and affordable prices.
The product: With a brochure that runs to 36 pages and products from Clarins, Celestial, Jessica and their own N Spa product range, Nirvana aims to cover all bases.
The treatment: From traditional massage to flotation pools containing minerals and salts from the Dead Sea.
The pricetag: £20 for a flotation massage to £90 for a Clarins Scrub and Body Detox Wrap. www.nirvanaspa.co.uk
The alternatives:
The Pavilion Spa at the legendary Cliveden Hotel is an oasis of calm and relaxation set inside a walled garden. Carita facial treatments, Terrake sculpting massage and close proximity to London make this a favourite with the jet-set, here for the whiff of scandal still associated with the site of the infamous Profumo Affair of the 1960s, as much as the service itself. www.clivedenhouse.co.uk
Though there are no actual vineyards at The Vineyard At Stockcross, this restaurant and spa is owned by a winemaker, who keeps his passion to the fore. As well as traditional therapies, vinotherapy uses lotions made from Chardonnay grapes, exfoliation masks made from grape juice and serums from red grapes. An accompanying glass of red as you're being treated is positively encouraged. www.the-vineyard.co.uk
The landlocked county of Wiltshire is characterised by its high downland and wide valleys, as well as the famous Salisbury Plain. Here, the iconic monuments of Stonehenge and Avebury, some of Europe's most impressive prehistoric earthworks, attract thousands of visitors annually. Salisbury is noted for its medieval cathedral, boasting the tallest spire in the UK, while the nearby stately home of Longleat caused a zoological revolution in the 1960s by becoming the first place outside Africa to open a drive-through safari park.
The place to be
Just minutes from Bath, Lucknam Park is a grand Palladianstyle country house set in 500 acres of its own land. Approached by a magnificent mile-long avenue of lime and beech trees planted in 1827, the house dates from 1720 and was until recently a private residence. In World War II, it was used as a headquarters for the airforce due to the excellent camouflage offered by the trees. Visitors shouldn't miss Bath itself, a charming spa town with plenty of history.
The hotel: Lucknam Park Hotel With immaculately kept gardens, a world-class equestrian centre and Michelin-starred Hywel Jones as executive chef, this is one of the most luxurious and sophisticated country house hotels in the UK. Serious foodies flock here to dine at the Park Restaurant, set in a former ballroom, which is said to serve the best hotel food in Britain.
The spa: A contemporary blend of wood, marble and glass.
The product: Therapeutic and beauty treatments from Anne Semonin and Carita plus indoor-outdoor hydrotherapy pool, five thermal cabins and a salt water plunge pool.
The treatment: Botanic oil and herbal therapies, reflexology, salt exfoliation or a rice milk nourishment facial.
The price tag: One-hour destress botanical treatments start at £85. www.lucknampark.co.uk
The alternatives:
Aquarius Spa at Whatley Manor boasts one of the largest hydrotherapy pools in the UK, scented thermal cabins and a VIP treatment suite. Try an indulgent La Prairie therapy like Swiss Bliss (£195) — a three-hour face and body treatment that uses caviar extracts and reflexology techniques to lull you into a state of nirvana. www.whatleymanor.com
Like many hotel spas, The Halcyon at Bishopstrow Hotel offers a Day Spa package for non-hotel guests. With its classical yet contemporary aesthetic and friendly service, Halcyon is the perfect place for a country getaway. An exotic range of detox and beauty rituals, from reiki healing to hopi ear candle therapy, add to the appeal. www.bishopstrow.co.uk