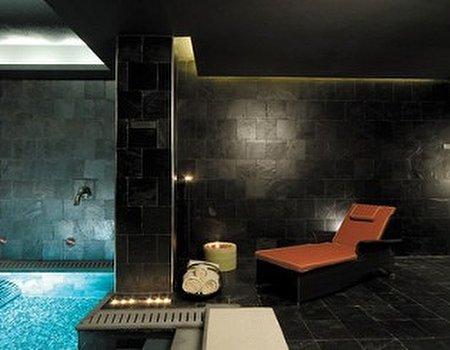 For a brand as unflinchingly decadent as the Shangri-La, my expectations for Chi, The Spa, were close to astronomical. Finding the spa wasn't easy on such a labyrinth resort but once inside, I knew some unadulterated indulgence was on the cards.
All signature treatments are based on Chi's theory of the five elements in which metal, water, food, fire and earth are balanced with yin and yang energy within the body. After some unhurried relaxation in the preparation room, complete with sauna, steam room, Jacuzzi, rainforest shower and Turkish massage, my masseur helped explain the concept of Chi while washing my feet in rose-petal water.
Several glasses of hot date tea later, I opted for the Chi Vitality Facial, using aromatic herbs and oils to rehydrate the skin and awaken the mind's energy channels. The treatment started with a tinkling of cymbals followed by a series of facial creams and potions comprising mask, toner, moisturiser and a scrub, complemented by knot-busting shoulder and neck massages. An hour and half later the theatrical cymbals symbolised the end of my treatment. For someone usually favouring deep-tissue treatments, I can say, from now on it'll be Chi for me.
On the menu: A range of treatments and 'journeys' designed according to your personal element sign. There are also a selection of more traditional massages, facials, men's treatments and beauty treats.
Signature treatment: Chi Balance – a blend of Asian techniques personalised to suit your current yin/yang status including acupressure, massage and oriental element oils.
Cost: £207 per room per night during the summer.
Verdict: 8/10