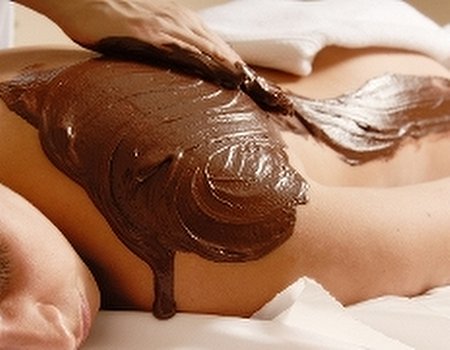 Get back to basics this spring with our top choice of treatments using natural ingredients. Sarah Drew Jones visits mother nature.
Sometimes it seems as though you need a degree in biochemistry to keep up with the beauty world. The labels on our lotions and potions blind you with their science: pentapeptides, parabens, petrochemicals, the list goes on. Whatever happened to natural ingredients, time-honoured cures and the chemical-free, feel-good factor?
Luckily, they're all alive and well and waiting for you at the world's most fabulous spas. Our face creams may be rocket-science sharp, but it's the all-natural treatments that are in most demand at the top spas right now, and it's not difficult to see why. All-natural therapies, such as hot stone massage, vinotherapy, salt scrubs, crystals and mud baths have their roots in ancient times, they smell great and feel fantastic and, crucially, they work in harmony with the human body.
Spas are all about deep relaxation and recapturing the inner balance that our busy everyday lives take away. One of the quickest ways to achieve this is to get back to nature: there's something wonderfully grounding and instantly calming about an all-over body scrub with pure white sea salt and lavender, a massage with smooth, warm riverbed pebbles, or a soak in freshly crushed grape skins, bursting with antioxidants and ripe from the Mediterranean sun.
This is why we love all-natural therapies. Unlike invasive techniques, a session of crystal healing or a silent hour spent covering yourself in mineral-rich mud, is spa-time with an almost spiritual element. These treatments are gloriously simple, yet their history shows us they're every bit as effective as the most high-tech beauty breakthrough. For stress, anxiety, tension and over-work, all-natural therapies are perfect, because the communing with nature aspect can bring you a feeling of enormous peace… as well as soft skin, a boosted immune system and a restored sense of wellbeing. And you don't need a degree in astrophysics to know how welcome that is!
Hot Stone Massage
What is it? Hot Stone therapy is an intense, speciality massage well known for its excellent results. In fact, if you haven't tried one yet, you're missing out: whether you're a fan of massage or not, this is one treatment that's almost guaranteed to work for you, as it's targets problem areas. Your therapist uses oiled, smooth, heated stones (usually made from basalt, a black volcanic rock that absorbs and retains heat well), to massage the body — she will also leave warm stones on specific spots along your spine, legs, arms or in the palms of your hand, and between your toes to soothe muscle knots, boost circulation and improve the flow of energy around your body.
Native American tribes used to heat flat stones in open fires and place them on their bodies to heal them, and today in America, a spin-off version of hot stone therapy called LaStone Therapy is very popular, adding cool stones to the hot ones to really pep up the circulation. This isn't the only variation in hot stone massage, though —some therapists place stones on the massage bed, cover them with a cloth and ask you to lie on the warm rocks for deeper muscle stimulation. Because the therapist holds the stones in her hand, the pressure she uses can vary more widely than in regular massage (this is the secret to hot stone massage — it's easily tailored for your needs), so feel free to pipe up if it feels painful… or not rigorous enough.
What is it good for? It's great for tackling muscular pains and strains but more than that, it can ease problems associated with office life and poor posture: sore neck, lower backache, RSI in the hands and wrists, stiff joints, migraine and tension headache. And because the heat from the stones helps you unwind, it also encourages better quality of sleep.
Try it The new spa and health club at the five-star Landmark London Hotel in Marylebone offers the fabulous Holistic Hot Stone Total Body Care treatment (£135). Taking two hours, it combines skin brushing with exfoliation, and a full-body deep-tissue massage using heated stones. The massage even takes in the soles of the feet, the hands, fingers and scalp. Bliss!
Vinotherapy
What is it? Great news: wine is full of health-giving antioxidants. Even better news, vinotherapy has found a way to harvest the good stuff from grapes and turn it into a range of refreshing spa treatments! The anti-ageing, skin-softening antioxidants in wine-making grapes — called resveratrol and quercetin — were only formally discovered in the 1980s, but it's long been acknowledged that wine, in moderation, is good for the skin.
Hippocrates wrote about it in ancient Greece, so did scientist Louis Pasteur in the 1800s. It makes sense that what can do you good on the inside can also work wonders on the outside, and that's why, almost 20 years ago, this knowledge was applied to the spa industry. French cosmetics brand Caudalie teamed up with the University of Bordeaux to find a way to harness the antioxidants in vineyard grapes. They knew the anti-ageing antioxidants were contained in the skins, seeds and stems, so they found ways to turn this time-fighting elixir into beauty products and spa treatments. Hence, Caudalie invented what they call 'Vinothérapie'.
Today, general vinotherapy treatments can be found in lots of spas and usually take the form of skin scrubs infused with red grape skins and grapeseed oil. But for the true 'Vinothérapie' experience, seek out a Caudalie Spa — some are even set inside vineyards. Some of the best treatments include body wraps made of clay and grapeseed oil to smooth skin, a fresh grape massage with crushed stems and pips for exfoliation, or a barrel bath, which is as fun and invigorating as it sounds!
What is it good for? Anyone who's concerned about the effects of ageing will love vinotherapy, as it's deeply enriching for the skin and gives results that last longer than the day you spend in the spa. Grape skins also cool redness, soreness and inflammation, so vinotherapy is brilliant for repairing damaged skin, soothing frayed nerves or tired muscles and it can even help calm the side-effects of the menopause.
Try It Caudalie's just opened a Vinothérapie spa inside New York's iconic Plaza Hotel, but we love the breathtaking Marques De Riscal in the Rioja region of Spain, housed in a building designed by famed architect Frank Gehry. Try the Merlot Friction Scrub for firming, or the Crushed Cabernet Scrub for slimming. Each one takes 35 minutes, during which time you're covered in freshly crushed grape seeds, stalks and pulp to fight both cellulite and skin dullness. Or lose yourself in the three-hour 100% Grape Ritual, which includes a tailored package of four different vinotherapy treatments: you'll emerge feeling like a different person! A three-day stay costs from £442.
Salt Scrub
What is it? A natural salt scrub is the ideal antidote to dull skin and a sluggish, winter-worn circulation. With its origins in the steam baths of ancient Rome and Greece, the humble salt scrub is a wonderfully uplifting, all-over exfoliation treatment, which sloughs away old and tired skin cells, leaving you with a healthy glow and a zingy sensation from top to toe.
The science behind it is simple but effective: the scrub is rubbed into your skin in circles to clear pores of impurities and lift out dirt and dry patches, while the massage boosts your blood flow. Treatments usually take about 45 minutes and you can confidently expect your skin to feel baby-soft afterwards, especially as most scrubs end with a deep moisturising rub.
There are many types of natural scrubs — sugar and wheat bran are both worth a try if your skin is on the sensitive side— but the world's best therapists use pure sea salt mixed with organic essential oils such as lavender and lemon. One top tip would be to try a salt scrub as a precursor to a seaweed or algae wrap, as it's a great way to prepare the skin for a detox treatment and will really improve the results!
What is it good for? There are few better ways to get your body holiday-ready than an invigorating salt scrub. It's also prescriptive as your therapist will choose what to mix the salt with according to the needs of your skin — and even your mood. For example, salt can be mixed with essential oils of lime, rosemary, juniper or ginger to lift spirits, fight depression and help combat PMS. Or try rosemary, peppermint and eucalyptus if you need to clear your head or fight off a cold. Oil of nutmeg tones skin, aloe vera gel soothes muscles and meadow foam oil and honey will smooth parched skin, and even help treat mild skin conditions such as psoriasis and eczema. Bbut do ask your therapist's advice, as salt scrubs can be too abrasive if your skin suffers badly from these problems.
Try it The five-star Mykonos Grand Hotel & Resort on the beautiful Greek island of Mykonos offers the Native Salt Grotto Scrub treatment in its Althea Spa, which you have the option of enjoying on an all-white outdoor pavilion with a view across the water to Delos, an island sacred in Greek mythology for its mystical powers. The salt scrub is intensified by time spent in the sauna and steam rooms to let the natural oils work their magic, leaving skin feeling like silk. Elegant Resorts offers a seven-night package in a garden view room, on a bed and B&B basis, from £795 per person, including flights and private transfers.
What is it? This holistic-healing technique often gets dismissed as flaky and pointless by the media, but don't be put off, as it has an impressive history spanning Ancient Egypt, Indian Ayurvedic teachings and traditional Chinese medicine too.
The healing powers of crystals have been recognised for thousands of years, even if science still doesn't have an explanation for how they work. Crystals are thought to give off a subtle electromagnetic field that chimes with that of the human body, helping to release blocked energy and restore balance, both emotional and physical.
A typical session will see the therapist ask you to remove your jewellery and shoes and lie down, fully clothed. They may then treat you by placing crystals on your body or hanging them on a thread just above particular areas, such as the forehead or stomach.
Many spas also now incorporate crystal therapy into full-body massage, using the therapist's instinct in the choice of which gems to use, while some spas even use crystals in their steam or chill-out rooms to help create a relaxing vibe. Contact The Crystal & Healing Federation or visit the British Crystal Healers' site to find a practitioner near you.
What is it good for? As it's all-natural and encourages a better sense of wellbeing, crystal healing is very flexible and can be helpful in any number of ailments, from PMS and low energy levels to migraine. But it's most commonly used to help emotional problems, so if, for example, you're beset with worry and stress, are stuck in a rut you want to break or are dealing with a crisis such as a relationship split, certain crystals can help to get you back on the right track. Ask your therapist to use amethyst for its calming properties, citrine to energise and moonstone to banish fluid retention, cramps, lethargy and tiredness.
Try it The Molton Brown Spa inside the Hotel St Barth Isle de France in Saint-Barthélemy, French West Indies, is a charming privately-owned boutique hotel, located on the island's best beach. The Rebalancing Crystal Body Massage is a fix for mental exhaustion, using rose quartz and amethyst to boost energy while your body is massaged with oils of Indonesian vetivert, Moroccan cedarwood and Indian black pepper. Stay in one of the beachside rooms, suites or bungalows and try the seven-night spa package; with car rental, it costs from £3,418 for two, excluding flights.
What is it? If you like face masks, chances are you're already a fan of the deep-cleansing properties of natural mud and clay. Brilliant at drawing out impurities and clearing problems such as skin congestion, dry patches, scarring and redness, mud treatments can be applied all over the body and are safe for pretty much every type of skin. Meditative and enormously calming, mud therapy is a time-honoured ritual and just about as au naturel as it gets. Inspired by the animal kingdom's love of bathing in mud, the ancient Greeks used different types of thermal mud baths to treat a wide range of ailments from headache to broken bones.
Why? They knew that pure, natural mud contains medicinal qualities, thanks to its high concentration of minerals and plant extracts. Mud rubs improve circulation, boost cell turnover and push out toxins, all of which are essential in keeping your immune system working at its best. Most mud treatments start with an all-over exfoliation, followed by a full-body mud wrap and massage. Many luxury spas, however, base their mud therapy around private time spent in a rasul or serail — a small, tiled, dimly-lit hamam-like room where you can cover yourself with different types of mineral-rich mud, often mixed with oils, like lavender, almond and citrus. After gently steaming for around 20 minutes, you shower and a therapist gives your warmed muscles a sleep-inducing massage. Out come the toxins, in go the minerals!
What is it good for? We know that the deep-heating properties of mud can ease all manner of rheumatic aches and pains, so it's a perfect way to unwind after a workout. Mud dries on the skin, waging war on excess oil, blocked pores and irritated complexions, so try it if you get occasional breakouts. More than this though, a mud ritual, especially one where you can apply the clay yourself, is a peaceful way to unwind and de-stress, making it ideal if you suffer from insomnia, tension or simple over-work.
Try it Sunny Cape Town is where you'll find the elegant Mount Nelson Hotel, with its silk wallpaper, cool colonial interiors and views of Table Mountain, plus the sublime, newly-opened Librisa Spa. With a holistic approach, the spa stocks only 100% pure botanical ingredients, including the South African-made Africology range, which uses locally-grown extracts and essential oils. The Rooibos and Lavender Clay Wrap mixes mud with jojoba, marula and aloe ferrox for deep cleansing, smoothing, and refining the skin, completed, an hour and a half later, with a lavender balm rub. A two-day spa package at the hotel, without flights, starts from £795.