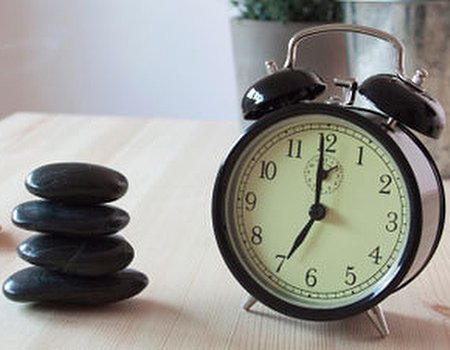 Spare time this weekend? If you're one of the lucky ones to have Monday off for the Bank Holiday and get to enjoy an extra long weekend, why not treat yourself to a bit of pampering that you might usually not find time to squeeze in. Whether you've got the whole weekend off to relax, or just a few minutes of freedom, there's a little slice of indulgence for everyone. Bank Holidays were made for a bit of 'me time', right? We'll just pretend they were anyway...
If you've got the weekend free, treat yourself to a spa break:
A whole weekend to kill? Escape to a spa retreat for an overnight stay where you can spoil yourself with a lengthy swim, a massage or two and some fine dining, along with a relaxing overnight snooze. What better way to enjoy a long weekend than by waking up to a fresh breakfast and the prospect of another day of leisure? Exactly.
If you've got a day free, treat yourself to a spa day:
If you've only got a day to yourself, why not try a refreshing spa day. Enjoy full use of spa facilities and take a trip to the gym, a gentle steam in the sauna, a relaxing massage treatment, or a dip in the pool - we reckon you more than deserve an entire day of pure indulgence.
If you've got half a day free, treat yourself to afternoon tea:
Enjoy a scrumptious afternoon tea with scones and sandwiches as you lounge in your fluffy white dressing gown - after all, there's no better indulgence than enjoying delicious food. Whether you choose an afternoon treat or a twilight experience where dinnertime becomes spa-time, there's more than enough at a day spa to keep you occupied. Unwind and put your feet up...
If you've got a few hours free, treat yourself to a massage:
Whether it's your aching back or tired legs that are leaving you feeling less than tip-top, a body massage will make it all better. Enjoy the soothing feeling as muscles are worked on, or enjoy the relief that reflexology can bring. If you fancy something a little more relaxing than a regular massage, try one that incorporates aromatherapy. As you inhale the super scented oils, they'll also work with your skin type to moisturise and satisfy any skin woes.
If you've got an hour free, treat yourself to a haircut:
If you've only got a free hour in your busy weekend, why not enjoy a quick beauty spruce-up with a new hairdo? As the frame to our face, a new haircut can dramatically change what we look like. Whether you fancy a quick trim or a transformation from long locks to a short pixie crop, a haircut can get you swishing back to work after the long weekend and feeling like a new person.
If you've got a half an hour free, treat yourself to an eyebrow or eye treatment:
They say the eyes are the windows to the soul, so you need to pick the perfect frame to surround them. If you've only half an hour free, choose from either a professional eyebrow shape or a semi-permanent eyelash treatment to brighten those peepers. Try threading for a quick and painless professional shape, or an HD Brow treatment for full dying, trimming and shaping of those brows. If eyes need perking up, how about semi permanent mascara that will leave you bright-eyed for 2-3 weeks without the use of makeup? Lashes are tinted to your preferred colour so you can look glamorously wide-eyed 24/7.
If you've got 15 minutes free, treat yourself to a manicure:
Not got any time to spare? Head along to your local salon and enjoy a quick and speedy manicure. As your nails are buffed down and cuticles removed, enjoy picking out the perfect polish for your talons from the latest colours. Whether you prefer a French manicure or fancy a bright colour to liven up your hands, a manicure is the quickest way to spruce up and spoil yourself.