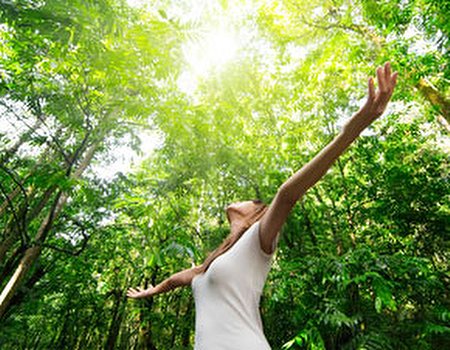 Mix your love for the great outdoors with a spa trip for total body and mind rejuvenation. If you fancy more than simply laying horizontal in a luxurious spa setting, why not check out a retreat that's set in beautiful British countryside. Whether you want to wander off or enjoy a spot of adrenaline, these spa extras will get your heart pumping, lungs working, and your body feeling tip-top and ready for anything. If breathing in aromatherapy oils doesn't clear the lungs of city smoke, a good dose of countryside fresh air will perk you up in no time - pair it with some gentle competitive sport and you've got a great way to learn something new and get fit at the same time...
Thoresby Hall
Tucked away on the edge of Sherwood Forest, Thoresby Hall is the only place to head for an adults only escape. If you find time to drag yourself away from the top-class World Spa, head to the grounds of this magnificent Grade 1 listed house and try activities such as archery and golf practice or even battle it out with a game of croquet. Originally brought over to Britain from France, the gentle game was loved by lords and ladies alike - so grab your loved one and head off for a sophisticated game followed by a spot of tea in the garden. If you fancy something more heart-pumping, the local area has an array of activities to sample including quad biking through the forest, rock climbing, canoeing and horse riding so there's no chance of getting bored.
Felbridge Hotel
After taking a dip in the pool and treating yourself to a facial in the Chakra Spa, why not try out clay pigeon shooting at the Felbridge Hotel where you can get competitive with friends on perfecting a spot-on shoot at clay targets. With tuition on site to get you well on your way, you'll soon be a dab hand at this quick-paced sport. If you're planning a team-building trip, The Felbridge Hotel specialises in bringing your gang together with a mixture of fun and laughter. With archery, rotating climbing walls, falconry and even duck herding (using sheep to carefully guide the ducks around a series of obstacles - we love the sound of that) there's plenty on offer to keep you entertained.
Luton Hoo
The dramatic scenery of Luton Hoo provides the perfect landscape to get out and explore. With a five-acre walled garden, tennis courts and a 50-acre lake which provides the home for fish such as carp, pike and perch, it's the best place to be for those who'd like to set sail for the afternoon. Borrow a boat and sail into the wind for a secluded experience with your better half as you become lord and lady of your own lake. If taking it easy is more your thing, follow the mapped walks around the estate of Luton Hoo and marvel at the magnificent trees and flowers, or discover the spots where famous films such as The Secret Garden and Four Weddings and a Funeral were shot.
Cameron House
With such a wide range of activities available at Cameron House, you may struggle to squeeze in your visit to the actual spa. Up in bonny Scotland and on the banks of Loch Lomond, the activities on offer are perfect for those who like to try something new. With experiences such as clay pigeon shooting, mountain biking, archery and fishing, as well as the golf course located on site that's ideal to practice your swing, you'll be kept well occupied. For something truly magical, push the boat out (so to speak) and hop on a Loch cruise to show you all the magic of the miniature islands, or for a bird's eye view why not hire a seaplane to take in the vast view of the Highlands from five hundred feet above. Up, up and away...
Aqua Sana
Head off for a spa trip with a difference at one of the four Centerparcs locations in the UK where kids and families can pack their stuff up and head for an adventure. With over 200 activities at hand, the Aqua Sana spas are designed to take the weight off your weary feet and bring you back down to relaxed normality - after all, holidays are all about balance. When you're ready to head out again, reach dizzy heights with abseiling and climbing walls, relax with a game of bowls or head to the water to have a go at sailing, kayaking, building a raft or even whizz around on the water for windsurfing. With everything you could need on your doorstep, you can mix adrenaline rushes with pampering while keeping the kids amused with special classes. Sounds almost too good to be true...