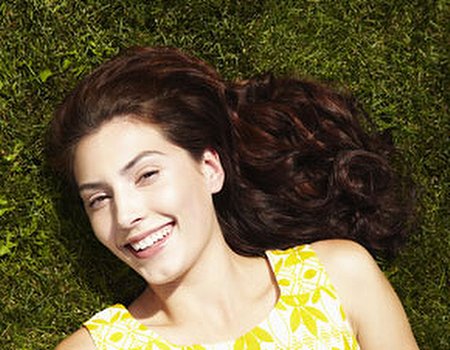 Drip, drip, drop, little April showers. Can you believe it's the end of April already? Time may be flying by, but at least the end of the month means it's pay day for most of us and we can get back to treating ourselves once again - so you're in the right place.
Over on the Wahanda community, it seems that a lot of you are thinking about your health rather than just pampering. Here's a quick look at some of the questions that you lovely lot have been asking the experts this week:
I'm a bit anaemic. Any suggestions on how to balance exercise and diet without getting too tired?
Anaemia is the most common disorder of the blood, resulting in a decrease of red blood cells or lack of iron in the haemoglobin, but it often goes unnoticed thanks to its regular symptoms of tiredness, weakness and poor concentration. Eating a balanced diet and increasing vitamin and iron consumption may help, but if you need a helping hand, a visit to a nutritionist can set you on the right path.
Can smoking make your hair become greasy quicker?
Smoking can taint walls and fingernails, so undoubtedly it can affect our manes too. Whilst inhaling the smoke is a bad thing for our bodies, the air containing second-hand smoke also lands on the hair and can coat it in a film of hundreds of nasty chemicals, as well as leaving that tell-tale smell behind. Keep hair clean and glossy with some good products or a new cut for the best hairdo in town.
Any good spa breaks for asthma sufferers? Saunas and steam rooms can be dangerous for me.
Asthma is a pain thanks to its blocking and inflammation of the airways in both children and adults. With high levels of humidity in saunas, the air may aggravate symptoms and make breathing more difficult. There are many treatments specifically designed for asthma sufferers, including halotherapy which uses the power of salt to naturally clear those lungs out.
What are the best natural cures for Arthritis?
The word arthritis comes from the Greek words "arth" (meaning 'joint') and "itis" (meaning 'inflammation') and is a painful condition that affects an estimated 8 million people of all ages in the UK. One way to help alleviate the pain of arthritis is to adopt a special diet. Whilst some say cut out all forms of acid, others suggest cutting out red meat - so it could be worth seeking nutritional advice to help those painful joints.
Got a question that needs answering? Head over to our community page and type away - there are hundreds of friendly experts who are ready and waiting to help you out...