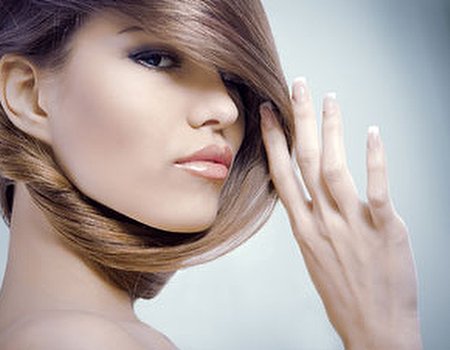 We're hoping it's nearing the end of the cold season now and it seems like we're all ready to embrace the summer – there have been lots of beauty and body questions for our lovely experts in the Wahanda community this week and we've even spotted someone wearing flip flops on our London travels. We're not all about looks though - our experts have also helped on everything from fertility advice to skincare and even liposuction for men…
One of my nails has a split in it, barely visible, from cuticle to tip. When it grows out, it grows split at the tip and so I can't have it longer than just above the nail bed top as it catches. Can I fix/repair/change the growth of this nail so it matches the rest?
Nails are tricky when they break. False nails are good to use to cover up unsightly broken talons as they completely cover our natural nails with a smooth glossy surface that's perfect for painting. Head over to our Pinterest page where we have hundreds of the best nail art designs that are simple to copy and will leave hands looking oh-so-pretty.
I have hair that's really thick and unmanageable unless I straighten it (GHD's), it will generally stay straight for about 4 days. Can anyone recommend what products I can use to try tame/style it when blow drying. Trying to grow my hair so need to lay off the hair straighteners.
Tame that lion's mane down. Frizzy hair may look beautiful in the magazines, but in real life it can be an unruly nightmare. Keratin products can smooth out the hair, or why not treat yourself to a new cut and colour for a refreshing update.
I had a nail infection on three fingernails, my nails are now growing again but look awful. I'm a bridesmaid in June and would usually have a manicure but not sure what I can I do to make them look nice. Don't really want to leave them as they are.
Are your hands sticking out like a sore thumb? Nail infections occur naturally but must be treated medically as delay can mean the loss of the nail all together – eek! Fungal nail infections are sometimes referred to by their medical name onychomycosis, which is derived from the ancient Greek words onyx (nail) and mykes (mushroom). Yikes. Check out the advice to find out what can be done once you're ready for pampering again.
Fertility tips - are certain vitamins better than others?
Trying for a baby can be a frustrating process, and with 25% of couples in the modern world having trouble conceiving, rest assured you're not alone if you're struggling. The right vitamins, regular exercise and a balanced diet can dramatically increase the chances of getting pregnant, so stay healthy and good luck…
Non invasive laser lipo - Is it good for males to lose inches round the stomach?
If exercise isn't an option or you've simply run out of steam, liposuction can be a useful surgical procedure to lose unwanted body fat. If you don't fancy surgery, we have some great deals on non-invasive liposuction across the country to get you body fabulous for the summer.
Got a question? Head over to our community page and pose your problems to our experts today.