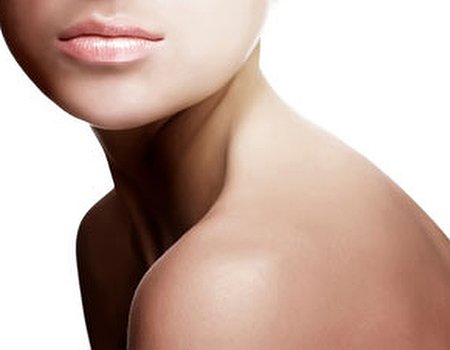 From the subtle golden glow of leading lady Kate Middleton to the bronzed beauties of TOWIE and co, fake tan is clearly this summer's must-have. But for those of us with less-than-perfect skin, lashings of colour can irritate or even highlight our flaws - and what we really want is to cover them up.
Thanks to our increasing awareness of staying safe under the sun's rays, more and more of us are reaching for the bottle to give ourselves a healthier version of beautifully sun-kissed skin - but it's often hard to find the right brand for your needs. The science of fake tan has come a long way, with plenty of products on the market suitable for the most sensitive of skins and free of nasty parabens while giving a natural streak-free tan to be proud of. Whether you suffer from acne-prone, sensitive or dry skin, or even if you're struggling to bust a bit of cellulite, there's a bottle of bronze out there for you - and luckily, we know where you can find them...
Acne-prone/oily skin
If you suffer with oily skin that's prone to breakouts, especially over the T-zone area, using a greasy fake tanning product on your face, back and chest can be a nightmare. The last thing you want for that big event is a blotchy body, so don't let a simple tanning mishap make your skin problems flare up.
When choosing your fake tan, avoid the oily formulas which are more common; try a spray tanning mist for a lighter application and keep an eye out for products containing soothing aloe vera and vitamin E. Apply the tan sparingly to prevent it from clogging up pores and giving the appearance of blackheads. Once your tan has developed, apply moisturiser as often as possible to keep skin nourished but try to stay away from salicylic acid and other spot-busters, as they may strip you of your fantastic faux glow.
Overnight tan: Decléor Self Tanning Milk For Face & Body (£24.00) is non-oily and light on the skin. Taking only a few hours to develop, this 100% organic tan hydrates skin with rose, camomile and geranium for a clear and tanned complexion.
Gradual tanner: Green People's Oy! Soft Glow Gradual Tan (£11.95) is 88% certified organic and feeds skin with Omega 3 and 6 fatty acids. Suitable for both veggies and vegans, this natural tanner includes mandarin, orange and vanilla extracts for a sweet smell - perfect for those summer evenings.
Dry/sensitive skin
Ever woken up to a streaky tan that's soaked into your dry skin and left an uneven finish, or afraid you'll be itching the next day due to an allergic reaction? If so, try to use fake tans that don't contain extra perfumes or chemical nasties, and swap to a natural product that uses plant oils to moisturise the skin.
Take note that tans containing DHA (dihydroxyacetone) are perfectly safe to use on sensitive and dry skins. Derived from sugar beet and sugar cane, the popular tanning agent is often wrongly associated with causing skin reactions yet is 100% natural. It is unfortunately the main source of that tell-tale biscuit smell though - so swapping DHA for a similar ingredient will result in a natural tan that won't give the game away in a few whiffs.
Overnight tan: St Tropez Naturals Self Tan Lotion (£26.55) contains vegetan instead of DHA, plus skin-loving avocado butter and mango seed oil for a nourishing hint of colour.
Gradual tanner: Vani T Bronzing Custard (£18.99) is a daily moisturiser that is not tested on animals, includes no artificial colours or fragrances and is made from 100% natural and organic ingredients - including soothing calendula and green tea antioxidants.
Cellulite-busters
If cellulite is your number one skin problem come rain or shine, you'll be pleased to hear that the fake tanners of the world have cottoned on to the idea of using a healthy glow to cover it up. Why didn't we think of this before?
The dimpled appearance of skin that usually occurs on the legs and thighs can be helped along with these clever tanning products. With added ingredients such as caffeine to improve the appearance of 'orange peel', the smart range of fake tans encourage the release of fatty lipids from storage to promote smoother looking skin. The best way to see the results is not with an instant tan, but with a gradual tan that will be used daily for a regular boost.
Overnight tan: While there's no overnight quick-fix for cellulite, try a lymphatic drainage massage or full body wrap to shed excess water and toxins, and finish with a contouring spray tan for a lean and luxurious look. By using tan to shade particular areas and highlight others, it can completely transform your body.
Gradual tanner: Fake Bake Lipo Glow Self Tanning Daily Moisturiser (£16.95) with Lipocare helps to firm skin while encouraging the removal of fatty deposits under the skin that cause those evil lumps and bumps. Applied in circular motions, this tan will not only boost your skin colour but help to give the impression of more toned legs.
Feeling tan-tastic and ready to give it a go? Hold your horses - before you glow, check out our tanning tips for bronzing beginners and make sure you're in the know about the dos and don'ts. Or if DIY isn't quite your thing, why not browse the venues offering spray tanning in your local area and book in for a glam tan by the experts - so long as you're faking it, the choice is yours.