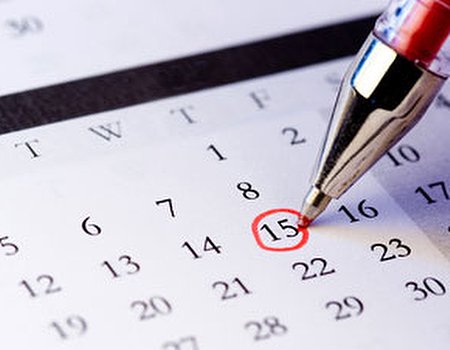 The countdown to our jolly holidays has begun. With our tickets arriving through the letterbox and passports at the ready, it's all systems go for sun, sea and sand. In the run up to the big departure date, make sure you're fully prepared and perfectly preened with our guide to holiday beauty - that way all you'll have to worry about is how to carry your heaving suitcase…
Bikini wax
You've packed the suitcase and loaded up on sun cream but have you remembered to de-fuzz? If you want to pop on your bikini with confidence, ditch the razors and messy hair removal cream and wax your way to smooth central. Lasting longer than a quick shave, a pre-holiday wax can keep you silky for between two and eight weeks depending on your hair type so you needn't waste any precious sunbathing time with fighting the fuzz.
Wahanda top tip: It's not all about bikini lines; go the whole way and wax legs and underarms for a holiday look that won't cause any hair-raising frights. If your man is looking a little too rough and ready, there are also back, chest and shoulder waxes for the guys so you can be the smoothest couple at the pool.
Manicure and pedicure
Summer is a time when you show more skin than ever - including your feet which are finally free from their winter boots. Treat your hands and feet to a splash of colour to stay glam in flip-flop season and it'll help make your tan stand out even more. It's not just about the paint - a manicure and pedicure involves tidying up cuticles and getting rid of any dry skin so you're buffed and polished and ready for a break away.
Wahanda top tip: Leave the nail varnish at home. Before your holiday, treat yourself to a two-week manicure that uses a gel formula for at least two weeks of chip-free colour.
Eyelash treatment
When it's hot, the sun's out and you fancy a dip, swap mascara (and the risk of panda eyes) for perfect peepers. Whether you opt for eyelash extensions where individual lashes are bound to the lash line for a full wide-eyed look, or an eyelash tint to darken lashes and give your mascara wand some serious eye envy, you can be all aflutter even when you're swimming in chlorine or salt-heavy water.
Wahanda top tip: With good quality aftercare, eyelash treatments can last a number of weeks. Avoid oil-based make up removers and if possible, ditch the mascara and go au natural - you won't need that wand anyway with your magical new lashes...
Haircut
If you suffer from nightmare hair in humid weather and dryness due to sun and salt, why not help your mane with a quick snip before you leave home? Often low down on our must-do-before-holiday list, a trim will clip away any split ends or tangle-prone flyaways that can cause painful knots and dry tresses - plus it will make those holiday snaps so much better. Protect your hair from sun damage with an SPF spray and try to rinse the hair in the outside showers or with a splash of bottled water after you've been for a quick dip.
Wahanda top tip: If you're feeling indulgent, add in a luxury conditioning mask at your salon for a nourished head of hair that has a greater chance of withstanding the differing climate - and it will look shinier and healthier too.
Inch loss wrap
For a last minute slim-down, we swear by an inch-loss wrap to encourage any water weight to disappear before your very eyes. After being measured all over the body (to record how many inches you will lose), enjoy being smothered in mineral-rich clay or seaweed. You'll then be wrapped in up to 30 bandages, which compress and encourage toxins and excess water to be released naturally from bodily tissues through the skin. It's not as bad as it sounds though - you get to shape up without even lifting a finger...
Wahanda top tip: After just one body wrap, results can be as varied as from one inch to a whopping 14 inches! To maximise the results, aim to have one wrap per fortnight up until you leave for your holiday. Plus, this treatment isn't just for women - why not help your man look good in his speedos too...