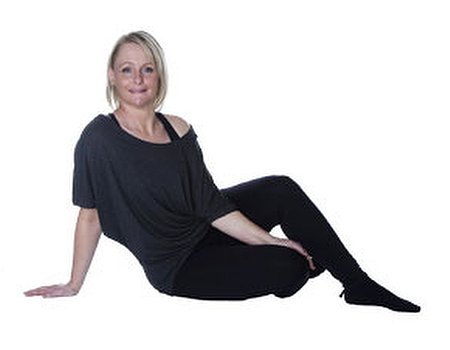 We've long been fans of power plate trainer Jane Dowling, who runs the Fitness for Everybody studio in Southwark. Her no-nonsense approach to keeping fit and her pure enthusiasm for getting people moving is addictive, and we're regulars at her fantastic classes.
Jane's helped plenty of fitness-phobes – including a few of the Wahanda team – to start exercising again by fitting in her quick and intense power plate sessions. Recently she's enjoyed some press attention thanks to her work with ex-EastEnders star Brooke Kinsella, who got her great figure back with lots of training and help from the power plate expert.
Now, Jane has a new challenge to prepare for together with Brooke and needs your help…
The Ben Kinsella Trust
Brooke Kinsella's brother Ben was only 16 when he was brutally stabbed in Islington, London, and ever since the actress has fought for recognition of knife safety and to educate young people against feeling like they need to carry weapons for protection. She has worked hard to preserve the memory of her brother and works tirelessly to change knife culture, has been awarded an OBE for her services, and is now a patron of The Princes Trust.
To raise money for the charity set up in her brother's name, Brooke is travelling with The Ben Kinsella Trust all the way to South America this October to trek across Machu Picchu, with Jane training her every step of the way – including on the journey itself, as Jane is even taking part in the charity event too.
The trek to Peru's ancient site, located nearly 8,000 feet above sea level, will take strength and determination to succeed. Previous celebrities to complete the challenge include Fearne Cotton, Denise Van Outen, Alexandra Burke, and Chris Moyles, so Jane and Brooke will be in good company once they reach their goal.
Donations
Fitness challenges are often paired with charity work, as we've seen in the last week; the tragic death of 30 year old Claire Squires in the final mile of this year's London Marathon has moved thousands of people to donate to her JustGiving site, raising a staggering £770,000 so far.
Jane and Brooke have a lot of work to do and we'll be supporting them along the way for this great cause. If you would like to find out more about the Ben Kinsella Trust, or to donate, please visit the website: [1]
To donate to our lovely power plate trainer Jane Dowling's JustGiving page for the trek, click here: [2]