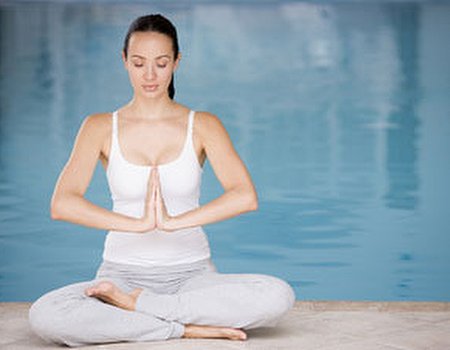 Happy Monday Wahandarers! It's a brand new week and we can't quite believe it's nearing the end of May - which means those days of bikinis and sun, sea and sand are on their way. Since we're still wearing our coats every day (seriously, where is the sunshine hiding?) it's a bit of a struggle to feel motivated when it comes to burning off those pounds. Never fear, our beach body area is in full swing to get us all looking and feeling ready for the summer, and if you fancy a treat this week, we've got some super deals and great advice to keep you motivated all the way through to Friday....
Good news
Drink your milk up. Scientists from the University of Edinburgh have found that us Brits are pouring 360,000 tonnes of leftover or out-of-date milk down our kitchen sinks, creating the equivalent of 100,000 tonnes of carbon dioxide. If you can't picture what that huge number really means- imagine the waste emitted by 20,000 cars on a yearly basis. Yikes.
The delicious drink we get from our lovely cows is a perfect drink for stocking up on calcium and vitamins. Packed with proteins essential for growth, B12 to keep blood cells in order, calcium to aid strong and healthy bones, and vitamin C to keep our bodies in tiptop condition - one glass a day could help keep us healthy. Whether you like it in your coffee, over your cereal or as a refreshing drink after exercising, make sure to drink up every last lovely drop in a bid to save the world and keep you feeling super-charged and ready to go.
Top treats for the week ahead
Global Keratin Blow Dry (available at 6 venues) , £59- There's nothing better than a new hairdo to make you feel good, and with this offer you can enjoy a fabulous conditioning Keratin blow dry to moisturise dry and frizzy hair into beautiful and well-tamed tresses.
One of a Kind Massage Experience including 4 treatments, £45- Treat yourself to a top-to-toe massage and facial package with this deal from Dove Spas. Found across the UK at 16 locations, enjoy an array of no less than four body massages as well as a personal lifestyle consultation to keep you feeling amazing even after you've left.
95 Minute Pamper Package, £20- For you lovely Mancunians, why not treat yourself to a full pamper package. Enjoy a speciality facial to keep you glowing and a full body massage to soothe all those aches and pains away. And with complimentary refreshments, you've got every reason to indulge...
If you try one new thing this week, make it...
Bikram yoga. A form of yoga developed by celebrity fitness expert Bikram Choudhury, this stretching and breathing exercise class is practised in a toasty room of at least 30°C to get those muscles warmed up and ready for action.
Bikram yoga uses 26 different postures to work every part of the body, and the heat and humidity will encourage your body to sweat out toxins for an extra boost. Any age or level of fitness can practise Bikram yoga due to its slow nature. Plus with the heat, you can pretend you're on a warm sunny beach if you close your eyes and get ready to soak up those rays.
If you fancy trying out Bikram yoga, we've got a fantastic deal for 10 classes for £33- working out at just £3.30 per session. This deal is too hot to handle...
For a little extra dose of motivation, head over to our Facebook page for an inspirational quote to get you ready for the day ahead.