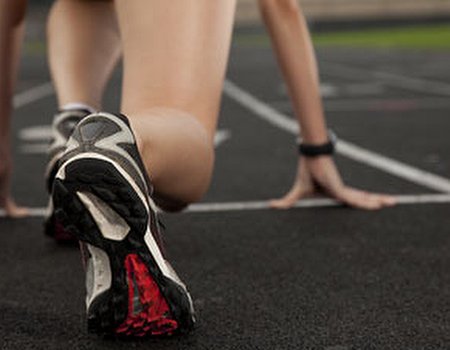 Happy Monday you lovely lot, and happy St George's Day! We enjoyed a lovely roast with Yorkshire puddings at the weekend in honour of our national day, right after watching the Virgin London Marathon in our pyjamas. Were you one of the super fit folk who ran the 26 mile course? If so, congratulations - we admire your efforts. If you felt inspired to prepare for next year's race, we've already picked out the five most important tips to help you start running, from picking out the right shoes to what to eat beforehand - now all that's left to do is get out there...
Good news
Get the guacamole and nachos ready, as avocados and their oil are now being linked to the fight against cancer. These little fleshy green fruits are high in monounsaturated fats and have already been said to lower cholesterol, but now the wonder food is being connected to lowering the chance of cells becoming cancerous.
Avocado oil may have healthy and anti-ageing properties like those attributed to olive oil, thanks to its ability to target places deep down in the body where other free-radical busting foods can't reach - meaning that cancer cells may have less chance to develop. From spicing it up Mexican-style or purifying it with sugar, water and chocolate to make a milkshake the Indonesian way, there are plenty of delicious ways to get avocado into your everyday diet.
Top treats for the week ahead
The Ultimate Food Intolerance Test including a Nutritional Assessment, £79 - Feel bloated after eating or develop patches of dry skin after certain meals? Then you might benefit from a Food Intolerance Test, which checks for hundreds of possible common foods and allergens simply by testing a few strands of hair that you send in the post. Analysing close to 300 food items, 80 nutrients, over 300 non-food items and five allergens of your choice, you'll be sure to find out what makes you happy and what makes you snappy.
One Night Spa Break with Afternoon Tea for Two, £115 - Fancy whisking away a loved one for a indulgent break away? The Greenwoods Hotel Spa in Essex is offering an overnight stay with breakfast and afternoon tea for two, and full use of the facilities - including jacuzzi, saunas and indoor pool. With 10% off any treatments and situated just 40 minutes from London, this is an ideal place for a much-needed escape.
Afternoon tea and pampering days, from £39 - Celebrate all that is quintessentially English in honour of St George's Day with high tea and a relaxing treatment from £39. Quench your skin with a massage and then quench your thirst with a cup of tea and an array of delicious scones and sandwiches. If only we could celebrate St George's Day more often...
If you try one new thing this week, make it...
This week is National Allergy Week (23rd-28th April 2012), so if you suffer from hay fever or food allergies then it might be time to try a new approach to how you deal with those irritating symptoms.
Whether you fancy a spot of acupuncture, a spring clean of those inner organs with halo therapy or an alternative to popping anti-histamines with a dose of homeopathy, help banish the side effects of allergies with some complementary therapies.
For a little extra motivation in the last week of April, head on over to our Facebook page– we've put up an inspiring quote to keep you going.