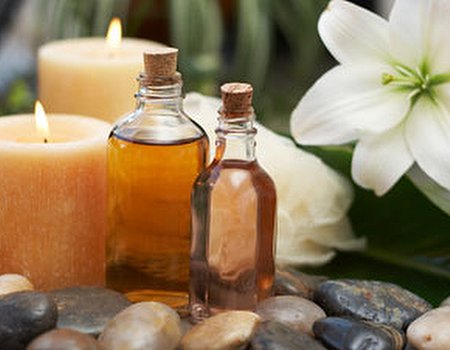 Welcome to another week Wahanderers! We're back to focusing on the summer and how to keep your wellbeing in check - what will you do this week to make sure you're on top form? We've pulled together some top tips, offers and ideas to make sure your week runs smoothly…
Good news
Love salmon and hot chocolate? Researchers have found the ultimate superfood feast that can keep us healthy, looking great and maybe even walking along with a spring in our step.
Investigating the truth behind the various health claims we see on labels in our supermarkets, researchers from Leatherhead Food Research turned their attention to devising the ultimate mighty menu. Whittling down the thousands of crazy food claims to a mere 222 that had scientific proof behind them, the menu helps to maintain a healthy heart and improve brain performance. The best part? It tastes divine.
Examples of the ideal menu include smoked salmon terrine with mixed leaf side salad and extra virgin olive oil dressing, for a delicious dose of Omega 3 while the salad regulates cholesterol levels. A chicken casserole made with vegetables and lentils provides plenty of nutrition, while also being low in fat and salt. The music to our ears though is that a high quality hot chocolate before bed is a great idea, thanks to the high levels of melatonin which help to send us off to the land of nod. Plus, snacking on a small handful of walnuts helps to improve the elasticity of our blood vessels - we've never liked the sound of a healthy menu this much before...
Top treats for the week ahead
Spa Day with Choice of Two Treatments at 11 QHotels Nationwide, £25 – Wherever you are in the UK, there's a nearby Q Hotel that's ready to pamper you from head to toe. With a full spa day and use of all the facilities, enjoy a back, neck and shoulder massage to relieve tension and bring you back to life before a refreshing facial, manicure, pedicure, scalp massage and foot ritual to help you relax to the max.
Sanctuary Kuan Jin Bodywash & Body Butter and Kyphi Shea Body Lotion & Shower Cream, £12 – Perfect for your own treat or as a present, the Sanctuary's sumptuous skin treats are always a Wahanda favourite. Packed with Shea butter, cocoa butter, sweet almond oil, pearl extract and goji berry extracts, these moisturising body treats will transport you to an exotic land far, far away...
3 Thread Vein Removal Sessions, £95 – Available in both the Liverpool and Manchester ONA Medi-Spas, get ready to bare with three sessions of thread vein removal. Just in time for holiday season, don't let spider veins get you down with these targeted laser treatments - all that will be left behind is perfect legs worthy of showing off.
If you try one new thing this week, make it...
Homeopathy. Derived from the Greek for 'homoios' (like or similar) and 'pathos' (suffering), the term is often understood by 'treating like with like'. By swapping pills for a natural approach, homeopathy differs from traditional medicine by fighting our problems with a diluted version of the cause - forcing our body to kick-start its natural resistance into action.
As it's Homeopathy Awareness Week, why not give nature a go for boosting your health and check out our listings of therapists offering the treatment near you - or if you need to know more, ask a question on our community page for the experts and find out how they can help you.
Need some more inspiration to keep you going this week? Head over to our Facebook page to bring a smile to your face...