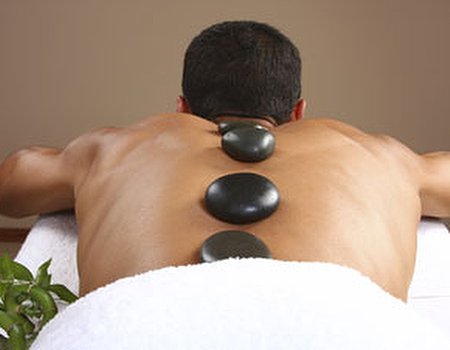 With the popularity of male grooming on the increase, the spa industry is overflowing with new male clients. After all, why should ladies enjoy all the pampering?
Manicures, pedicures, massages and spa days – you name it, you guys out there can now enjoy specially tailored men's treatments and fit masculine maintenance around your hectic lives.
The new man in town:
OnePoll recently conducted a survey to investigate the changing perception of male grooming. As well as revealing the most popular treatments amongst 1,000 British men, they also investigated the average amount of time blokes spend on making sure they look their best.
The results showed that 25% of men across the UK have treatments more than once a fortnight, while the time a 21st century man spends getting ready in the morning falls between 45 and 60 minutes.
A quarter of men admitted that they indulge in a treatment or two because they like to pay attention to their appearance, and just over a third stated that it made them feel more confident.
The map factor:
Whether you live in the sunny south or the less frequently balmy far north, the weather can play havoc with your skin, hair and general wellbeing. OnePoll found that men in Yorkshire, the West Midlands and Northern Ireland favour tanning, while the rest of the nation love a good massage or body treatment to keep them looking dapper and feeling fresh.
The responses also showed that a quarter of men in Scotland keep their grooming habits to themselves, preferring to be secret about their salon trips, whereas in Northern Ireland, 42% of those surveyed were open about how they keep themselves looking smart. Surprisingly, the guys in East Anglia don't seem to have been spurred on by the honesty of the TOWIE lads, with only 16% baring all when it comes to their routines.
Soothing stress is the way to a man's heart:
Gaining popularity amongst gents is the humble massage, which relieves sore spots and relaxes stressed out muscles. Popular after long days at work or after playing sports, a deep tissue massage is perfect for releasing built up lactic acid and smoothing out knots and bumps.
As well as massages and fitness, manicures and pedicures are gaining interest amongst men as we all begin to face up to the need for more breathable shoes in the hot and sunny weather.
If you're looking to treat yourself or a loved one to a gents' treatment, take a look at our range of offers that are perfect for Father's Day, birthdays or just for showing your love. From haircuts and traditional wet shaves to spray tans, we've got everything covered to keep him looking as suave as 007, even as the temperatures rise...