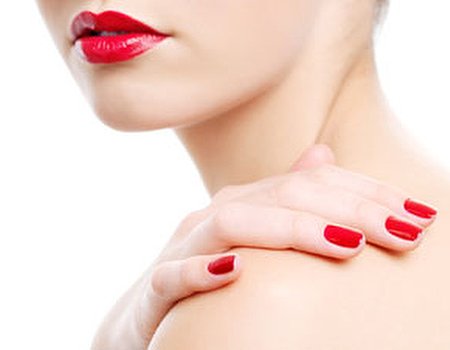 Want to get involved in the Jubilee celebrations without dressing head to toe in red, white and blue? Have no fear Wahandarers, we know how you can make the patriotic look work for you. Sprucing up your nails is the easiest way to subtly reference a theme - so check out the following ways for nailing the Jubilee trend this weekend…
Nail Rock:
If you haven't yet given nail wraps a go, you're missing out on one of the quickest and easiest ways to get perfect nails. Whether you opt for a plain set or an intricate pattern, nail wraps will help you get a first class manicure in a matter of seconds.
Nail Rock's Jubilee-inspired wraps provide the ultimate way to adorn yourself with our great British flag. Their Union Jack sets are available in the original red, white and blue, or a stunning gold and black print that's fit for a (style) Queen.
Simply peel, stick, smooth and file for fresh nails in a flash, and for a limited time only, you can buy both designs for just £10. Perfect for flying the flag on your fingertips throughout the royal and sporting celebrations this summer.
Sparkle On:
British brand Nails Inc have always stayed close to their London roots, naming their polishes after the capital's most stylish areas. As part of the festivities, they have released a new shade (simply called 'Jubilee') that is packed full of multi-coloured glitter, and in one swipe your nails will come alive with a myriad of red, silver and blue flakes.
The limited edition polish comes in the classic Nails Inc bottle but with a gorgeous added extra- a crystal decorated cap that will look stunning on any dressing table. The packaging also adds to the Brit-luxe theme, with iconic images of London's landmarks, buses, and the crown jewels decorating the box.
To get the 'wow factor', we recommend applying two coats of this fabulous glitter explosion and using a basecoat to prevent damage and ensure easy removal. Get set to sparkle like a diamond for the Diamond Jubilee!
Crowning glory:
Gather up your nail varnishes and get your cocktail sticks at the ready – it's time to DIY your nails Jubilee style. Here at Wahanda, we can't get enough of jazzy nail art that gets talons sparkling and helps us stand out from the crowd.
For a regal twist that we're sure her majesty would be proud of, paint an opaque, glossy colour on to clean nails as a base and get creative. OPI's Great Britain: Great Nails Jubilee collection contains three vibrant colours that are perfect for creating patriotic polish designs: a rich red, a shimmery pearly white and a dazzling cobalt blue.
If you're looking for some right royal design inspiration, why not switch things up and make your nails your crowning glory? Using a nail pen or a cocktail stick, simply draw a horizontal line in the centre of your nail (making it as big or small as you want the base of your design to be). Next, quickly draw on three or five vertical loops (depending on your nail size) above and along the line to create the outline of a crown. Depending on how nifty you are with nail art, you can add a small cross, star, or diamante gem to the centre point of the crown. Add a slick of clear topcoat and you're done!
For more of our polish picks, head to our Pinterest page, where we've collected over 200 designs that will keep your fingers busy. If you're looking to indulge in a professional nail treatment for the upcoming Jubilee weekend instead, have a look at our fabulous range of manicure deals to guarantee a flawless finish.