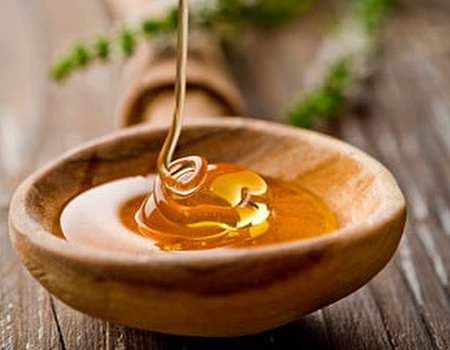 Make a beeline for honey and celebrate National Honey Week (7th-13th May 2012) by smothering yourself in some delicious products that are almost good enough to eat. With high levels of antioxidants that search out harmful free radicals, antiseptic properties and mild acids that make it easier to shift dead skin cells, using honey on the skin is a great way to moisturise and get skin-happy.
The little wonder syrup has also been linked to preventing cancer and Alzheimer's, as well as helping in the fight against the common cold. From treating wounds to soothing stomach upsets, the golden liquid tastes pretty good on toast too.
The average bee will only make one twelfth of a teaspoon of honey in its lifetime, so to make the most of the good stuff we've picked out our favourite ways to indulge and feel bee-autiful...
Manuka Doctor Foot and Heel Cream (£8.99)
The Manuka Doctor range of bee-friendly honey products are a luxurious treat for the skin. The bee venom face mask has been linked to being Kate Middleton's skin saviour in the run up to her big wedding day last year and dubbed 'natural Botox', while the foot and heel cream is a must for baby-soft feet.
With summer around the corner, we'll soon be peeling off our thick socks to slide into a pair of flip-flops. Make sure feet are smooth and beach-ready with this honey moisturiser containing avocado oil and shea butter, with a dash of peppermint for a refreshing and cooling treat for overworked feet.
Melvita Ultra-Nourishing Body Balm (£22.00)
This deliciously rich body balm is part of the Apiscoma 3-Honey complex range, which nourishes skin with nutrients, stimulates the production of new skin cells and revitalises dull skin.
Packed with over 11% pure butters and oils, this natural body balm stops dry skin from returning and soothes without synthetic fragrances or parabens. Containing royal jelly, cocoa butter and extracts of Stevia leaves, this creamy skin-saver had us buzzing about it when we first tried it out…
Honey facials
What better way to enjoy the delights of honey than with the experts? Still fairly new to the spa market, honey facials are growing in popularity thanks to their beauty benefits which is why we've got a couple of deals for you to try.
Tucked away in Birmingham's Jewellery Quarter is the Body Regeneration Clinic, where you can enjoy a sugar scrub and royal jelly and honey extract facialfor just £19. As the honey moisturises skin, the self-heating face mask will open pores and allow the beneficial honey properties to work their magic within.
If you're nearer the capital, The Residential Beauty salon in North West London is well worth a visit. With a one hour anti-ageing and anti-oxidant honey facial on offer with a huge 53% discount, this is a facial not to miss out on. Using 100% natural honey, you will enjoy a tightening skin massage that works out facial muscles, then lie back and relax as a honey mask will rejuvenate the skin and reach deep down into pores to moisturise. Tailored to your skin's needs, this facial will cause quite a buzz...