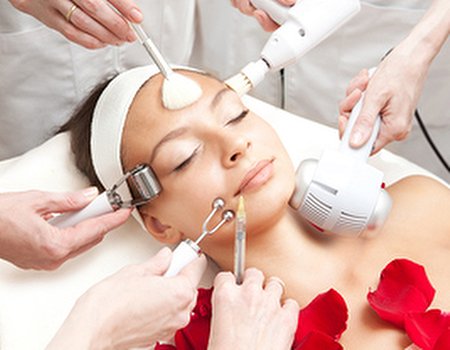 We'd all like to have younger, smoother, more radiant looking skin – but unfortunately our busy lifestyles often dictate otherwise.
Is your schedule too packed to squeeze in an indulgent spa break? Or maybe you're saving those pennies for a rainy day...Whatever your reason for not being able to get away this Autumn, your skin needn't suffer. Thanks to the latest home skin care devices, getting that gorgeous glow is now as easy as flicking a switch...
Want to get in on the trend? A recent report has shown that the market for power operated skin care devices is growing rapidly, with an even greater increase in sales expected over the next five years. But what exactly are people investing in?
We're sure you won't be surprised to learn that anti-ageing devices are amongst the products that are most in demand, with customers keen to blitz those blemishes and lose those laughter lines. Sonic cleansing products and acne treatment devices are also causing quite a stir, as people look to solve their skin care problems without the need for a trip to the salon. Beauty's never been so accessible...
Love your lotions and potions? Don't worry, the new trend for electrical goods hasn't wiped out the need for good old balms and creams. Topical product sales are still showing healthy figures, with many companies combining topical anti-ageing solutions and hand held devices – creating the ultimate home treatment pairing.
Think you're a bit young to be worrying about wrinkles? Home skin care isn't just for those who have noticed their first fine lines. They say that prevention is as good as a cure – and companies such as Neutrogena are now launching home beauty devices targeted at teenagers. Well, if you've got good skin then you might as well look after it...
Love the sound of home skin care, but think you'd miss the pampering element of a spa break? We've got lots of deals on facials for those days when a bit of DIY just doesn't cut the mustard.