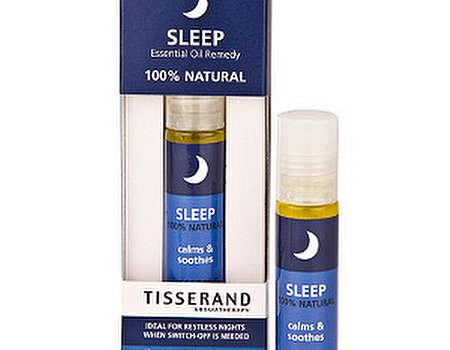 Have a ball this Christmas. Ideal as stocking fillers, Tisserand's aromatherapy roller balls will help your loved ones to step into the New Year feeling calm, balanced and focussed. An affordable way to enjoy essential oils, the roller balls will tide you over until your next aromatherapy massage – and the great news is that you can indulge anywhere. Hoorah!
Whether you are in need of help de-stressing on the tube, focussing in a meeting or staying calm on a long flight, Tisserand's essential oil blends could be just what you need. Simply glide the roller ball over the pulse points on your wrists, temple and neck and let the therapeutic oils start working their magic.
With seven different roller balls to choose from, Tisserand has developed a blend to suit everyone. We're tempted to splash out on all of them and create our own aromatherapy kit at home...
Focus
Ideal for those times when you need a bit of help concentrating, the focus roller contains grapefruit, rosemary and coriander oils to keep you alert and on the ball.
Travel Ease
Dreading your next flight? If travelling tends to leave you feeling flustered, opt for the Travel Ease roller ball. Grapefruit, organic bergamot, mint and lemon leaf essential oils will all work together to leave you feeling nice and fresh for touchdown.
De-stress
With life getting busier and busier in the run up to Christmas, it can be hard to avoid stress. On days when you're feeling frazzled, don't leave the house without the Tisserand De-Stress roller – containing patchouli, orange and rose oils to soothe and rebalance.
Diet Aid
Most of us are likely to feel in serious need of a diet aid after a month spent indulging on festive treats. Kickstart your diet the natural way this January with a blend of frankincense, neroli and cocoa oils.
Energise
Ever wake up in the morning and feel like you just want to go back to bed for hours? If you're looking for an energy boost to get you through the day, look no further than this blend of grapefruit, lime and bergamot. You'll be bouncing around in no time...
Head Clear
If your head feels full of clutter, reach for the Head Clear roller ball. With mint, lavender and lemon oils, this blend will help you to relax and free your thoughts. Why not apply before a session of meditation for maximum clarity?
Sleep
Last but not least, Tisserand's Sleep roller is the perfect way to end a long day. Containing lavender, bergamot and ylang ylang, this blend will help to ease tension before bedtime, so that you can slumber softly.
Know an aromatherapy addict? Visit www.tisserand.com to treat them to remedy roller balls and more. Alternatively, why not browse our aromatherapy massage page to find practitioners offering this relaxing experience?