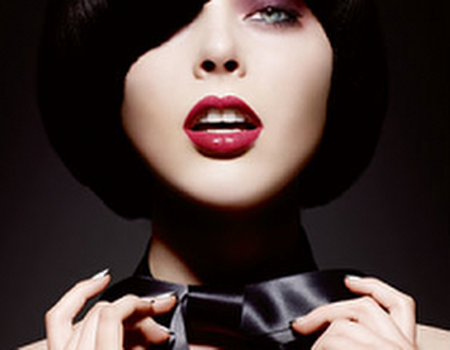 A new twist on the french manicure look for YSL Christmas 2008 going 2009 which was originally created by me on a shoot for numero magazine with Solve Sundsbo back in spring this year…Solve is one of my fave photographers on earth and he is a brilliant at beauty shots. Most of my portfolio is by him!
The look of the nails as seen on Coco Rocha is like a french, but you only draw a line on the very tip of the nail so it becomes like a highlight. First I created a full set of sculpted acrylics then I painted 2 coats of YSL Moonlight White,
Then I created the outline along the tip using a fine brush and dark blue.
These are pictures from backstage at the numero shoot and a numero archive.