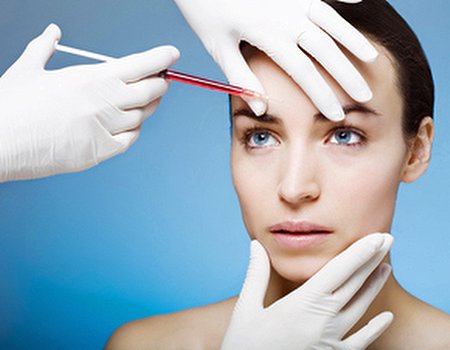 As a Consultant Plastic and Cosmetic Surgeon, I explore later life brides giving rise to surgical and non-surgical bridal tweaks.
With all eyes set to focus on the bride, treatments that deliver instant results are high on the agenda for brides-to-be, especially those who get wed later in life. I attribute the increase of nip/tuck brides to the rise in women delaying married life until they reach their thirties and forties.
It weren't so long ago that ladies were married by their mid 20s with children by 30, but flash forward to 2012 and it's commonplace for women to walk down the aisle at a much later stage in their life. This translates to a rise in nip/tuck brides as there is more desire to look fresh-faced and youthful on their special day. Many women have delayed marriage to allow them more time to pursue and establish successful careers, and of course at this point in their lives they have more disposable income to help them look their very best on their big day.
Second time brides
With divorce rates souring, second and third marriages are also on the up and the pressure and desire for brides in their 40s, 50s and 60s to look as youthful as they did the first time they walked down the aisle is increasing. Later life brides are requesting everything from Botox and fillers to a full face lift and breast augmentation. But it's not just brides wanting to look their best; mother-of-the-brides' wanting to look picture perfect on their child's wedding day.
My top five bride-to-be treatments and procedures:
It's unsurprising that Botox and fillers are two of the most popular quick fixes as they are simple and straight forward and very cost effective. Breast augmentation ranks in 3rd place as it delivers instant benefits in a wedding dress and of course provides the ultimate honeymoon body.
1. Botox
Cost: from £275
Bridal countdown time: 2 weeks
Best for: anyone looking to smooth wrinkles on the face – or combat underarm sweating!
Botox can be used to reduce the appearance of wrinkles and lines over the upper parts of the face such as the forehead, the frown lines between the eyes and crows' feet. A growing use for Botox is to control underarm perspiration. Choosing a quick-fix, sure-fire treatment like Botox will help brides relax and focus on the joy and excitement of the big day. This is such an effective way to control sweating, that those who never thought they'd be Botox-types may want to consider this option.
2. Dermal Fillers
Cost: from £340
Bridal countdown time: 2 weeks
Best for: areas of the face needing more volume such as the lips and deep lines.
Fillers are particularly suited for deep nose to mouth grooves, lipstick lines and acne pits. Dermal fillers are injected into these areas and instantly smooth and reduce the visible contours. They can also be used to subtly enhance narrow lips and sunken cheeks.
3. Breast Augmentation
Cost: from £4,600
Bridal countdown time: 6 - 8 weeks
Best for: anyone looking to create a fuller, firmer, more lifted looking cleavage.
A traditional augmentation using implants to introduce or replace lost volume, is one of the most popular surgical procedures. The teardrop shape (also known as an anatomical implant) is the implant type of choice to create a natural looking breast shape.
4. Dermaroller
Cost: from £300
Bridal countdown time: up to a week
Best for: improving the quality and appearance of the skin on the face or body.
Dermarollers (medical micro-needling) are made up of many tiny needles, which roll over and penetrate the skin's upper surface painlessly. These microholes stimulate collagen regrowth, which improves the appearance of fine lines, wrinkles, stretch marks and acne scars. Dermaroller helps to soften fine lines, tighten the skin and restore elasticity.
5. Chemical Peel
Cost: from £150
Bridal countdown time: one week
Best for: those looking to improve the texture and luminosity of their face, hands or décolletage.
When applied to the skin, a chemical peel stimulates exfoliation and shedding of the stratum corneum, the outermost layer of the epidermis consisting of dead skin cells. The regenerated skin is smoother and less wrinkled. The philosophy for chemical peels has changed in recent years and 'one-off' high strength peels have been replaced by lower strength; higher quality peels on a more regular basis.
6. Liposuction / Liposculpture
Cost: from £3,170
Bridal countdown time: 4 - 6 weeks
Best for: generally slim, fit people with specific areas of fat deposits they want to improve.
Liposuction is great for subtly reshaping your body in those stubborn hard-to-work areas resistant to exercise such as 'saddlebags', hips, waist, abdomen and thighs. Liposculpture is a refined form of liposuction using a finer technique to achieve a more contoured result.