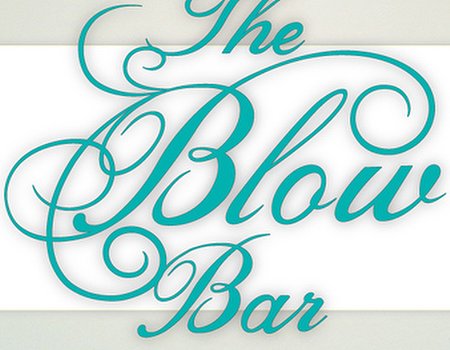 Whether as part of a beauty blitz or prep for a birthday bash, sometimes it's nice to ditch the stress and put styling your tresses in the hands of a professional.
Whether you've planned a-head or need help remedying a DIY disaster, The Blow Bar is a boutique blow dry bar that promises to provide top notch styling services for a snip of the normal high-end price.
Having heard good things about their visiting services provided by parent company Candy and Bloom, I decided to travel to Islington and check out their chic new salon on behalf of Wahanda.
Venue
Just a five minute walk from Angel tube station, The Blow Bar is situated in a small row of independent shops in Camden passage. Nestled amongst the Tudor-style exteriors, the salon is kitted out with wooden floors, frosted glass fixtures and fittings, and is both light and spacious.
Large mirrors cover the top half of both walls, with a row of three white armchair-esque styling chairs facing the right hand side. Elegantly shaded bulbs provide a bright yet flattering light and towards the rear of the salon, a cloakroom area sits opposite two fully equipped sinks (complete with a stash of immaculate, white fluffy towels). The decor may be clean and somewhat minimal, but the atmosphere is friendly and welcoming rather than cold and clinical.
Treatment
The Blow Bar specialises in five main styles (which form the bulk of their salon menu). Fashion forward, distinctive and thankfully not too 'out there' (meaning that they will suit most personalities and face shapes), photos of each adorn one section of the rear wall.
These signature styles include:
Midnight in Moscow: This deep, sweeping, side-part plait is reminiscent of the seductive styles sported by Bond film femme fatales. It is given a modern twist with teasing and a slightly textured look along the lengths.
Straightened not Stirred: A poker straight style that's name (if not nature) is again inspired by 007. Cool and completely tamed, this expert blow dry is designed to leave hair sleek, shiny and flyaway free.
Top-Tini: A bold bun that sits high atop the head creating a veritable pile of hair. Swept up, glammed up, and perfect for showing off a killer neckline.
Downtown Cosmo: A New York ponytail that's packed full of swish. Placed high on the crown, it's smart and understated, but makes use of eye-catching soft, straight lengths.
After a friendly consultation with owner Emma about my hair and my usual styling habits, I decided to go for the final style on offer, the Pink Lemonade. A fusion of forties waves and contemporary effortless texture, I hoped its screen siren vibe would inject a bit of movie magic into my day.
I was offered a hot drink and then treated to a thorough wash, a spot of conditioning and a lovely head massage. In combination, they left me feeling so relaxed that I failed to notice that I'd lost the towel that was draped around my neck as I moved back from the sink to my chair!
My peppermint tea arrived and Emma applied volumising mousse and then blow dried my hair straight, creating flicks at the ends and adding volume at the front to frame my face. As we chatted away, she spritzed the lengths with heat protection spray and used wide straighteners to create a sprinkling of loose curls in the lower layers of my hair, wrapping sections around the plates before twisting to form glossy tendrils.
Having given my hair a quick brush through to give the style a less dated wave-set look, Emma carefully misted it with humidity defense spray (I unfortunately happened to visit on a damp, drizzly day) and a flexible hold hairspray. I had arrived with my hair scraped back into a basic bun and I couldn't believe the transformation!
Results
After Emma and her assistant had worked their magic, I left The Blow Bar with soft, bouncy, bombshell waves. I felt relaxed, but with boosted confidence as I felt my hair looked styled but not overdone. The products used felt light and left my hair looking naturally good (rather than 'crispy' as some hairsprays tend to do) and I was able to rework my hair the following day.
My style managed to resist the light rain, but when the wind picked up, it became a bit too much and my hair lost its mojo. However, even though the waves had relaxed, the lengths remained soft and subtly textured, leaving me with a rockstar rebel rather than sophisticated starlet look.
Key Facts
Phone charging, wi-fi and iPod loan facilities are available during your time at the salon.
The entire upstairs area at The Blow Bar is dedicated to housing special group packages and private parties.
The Blow Bar deals exclusively with hair styling rather than cutting, so if you're looking for a trim, you will need to pop in elsewhere.
If you'd like to give the Top-Tini or Midnight in Moscow a go, be sure to keep an eye out for future offers on site. In the mean time, why not have a quick read of some professional reviews here on Wahanda and see what others thought of the experience.