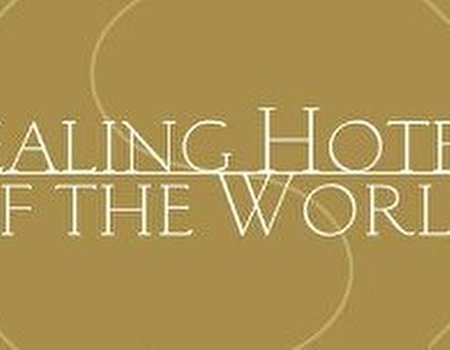 With over 20 years experience in international destination marketing, travel PR and hotel consulting (as well as being a keen traveller herself), Anne Biging knows a thing or two about wellness tourism. The CEO of Healing Hotels of the World has overseen the induction of over 50 carefully selected venues into the luxury health resort partnership since founding the business with Dr. Elisabeth Ixmeierback in 2006.
Today, the Healing Hotels of the World professional network spans five continents and 25 different countries around the globe. Each hotel is cocooned in stunning surroundings and offers both a relaxing retreat and a positive, life-enhancing and health reforming experience thanks to meticulous refinement of everything from meals to staff conduct on site.
Wahanda spoke to Anne about the ever expanding Healing Hotels portfolio, the philosophy behind the creation of the brand and where she feels both her business and wellness industry as a whole is heading...
What was the driving aim behind the creation of the Healing Hotels of the World group?
Healing Hotels of the World was created in response to the growing spa and health industry. I realised early on that the normal spa industry (as it was, with a focus on beauty treatments and relaxation) had reached its peak and that the industry was ready for further development.
As the owner of an international marketing organisation with a focus on global tourism, I was working with destinations and luxury hotels around the world. In the early 90s, I watched the first resorts for wellbeing and health come onto the scene. Being on a holistic path myself, I realized that these resorts are powerful places for transformation and promote the adoption of a new lifestyle – making the experience and knowledge of a deeper and new understanding of life available to a wide clientele.
In 2006, I decided together with my business partner to create the brand Healing Hotels of the World as a reliable source of wellbeing for guests and to support hotels who wanted to become a 'perfect healing hotel'. The core of our business model is a focus on holistic wellbeing and the strong growth of the global spa industry is a clear indicator that we are on the right track.
What makes a Healing Hotel special?
All our partner hotels are very unique in what they offer and they guarantee a stay that provides an exclusive, high level holistic healing experience.
Healing Hotels of the World developed an extensive catalogue of criteria that have to be fulfilled by all partner hotels. The criteria apply to the entire hotel, including of course the spa, the rooms, the food, the sustainability of the place, the overall philosophy and much more. It is crucial for partner hotels to offer personal consultancy for the guests as well.
Why do you think travellers have decided to incorporate healing and wellness experiences into their holidays in the last decade?
In an age where people have everything and where the luxury market is absolutely saturated with cars, jewellery and houses, health gets a whole new meaning. Health is the new must-have!
There has been a huge paradigm shift, which has changed people's perspective on what makes our lives meaningful and what is needed for our continued survival on the planet. This paradigm shift involves a growing awareness of the nature of health: the interconnectedness of body, mind and soul which leads us to holistic therapies. We have understood that we have to take responsibility for ourselves and the world around us and that lasting happiness does not come from accumulating material possessions. As a result, travellers are looking for something that is true - for places that honour their individuality and their personal way of life.
With reference to this new awareness and feeling of connectivity between mind/body/soul and the planet itself, how much do you feel the location of a hotel enhances the wellness experience?
The location is vital for a Healing Hotel. Nature is a very healing entity and thus all our hotels are nestled in beautiful natural surroundings. We believe that every person is unique and thus everybody has different preferences. Our hotels are in various locations around the world: in the mountains, by the sea, in beautiful countryside as well as in tropical environments. The climate is also crucial- some people like hot weather, others prefer it to be rather cold.
Location is also important when it comes to improving your personal health issues. For example, one of our German partner hotels, the Strandhotel Georgshöhe, is located within reach of the sea spray, exactly where the North Sea air is at its most restorative. This is very beneficial for people with asthma, lung- or other breathing problems.
Has this social re-definition of spa and resort standards meant that you have seen the typical wellness customer and the overall public view of wellness tourism change much over the last twenty years?
Yes, mere pampering is not enough anymore. This does not mean that beauty is out. On the contrary, beauty (and moreover, feeling beautiful) is vital for the wellbeing of many people. Who doesn't love to have a luxurious pedicure and to show off beautiful feet in lovely new shoes afterwards? But twenty years ago, this was as far as it went in many places. Nowadays, we want more- more 'me' in a treatment. We want to be seen as real people with real issues and not just a paying customer who wants to have beautiful feet again.
In society, there has been a major rethink- we are not only redefining what builds self-confidence but also considering the notion of self-responsibility. We learn how to take care of ourselves and we begin to learn how sacred– and how fragile– our whole being is. And of course, the industry is responding to our needs.
So the typical leisure customer's expectations have clearly changed. Have you noticed any knock-on effects that an increasing interest in and consciousness of wellness has had on business around the globe?
Yes; more and more companies are popping up that concentrate on health (rather than more superficial, temporary pampering) as their main strategy. Many city spas nowadays offer energy therapies or personal coaching for example.
In the online landscape, we see more and more platforms that deal with wellness and want to bring some clarity to the consumer amidst the wide range of offers– sites such as Wahanda.
If city spas are changing their approach, do you believe this means the demand for business travel wellness hotels and resorts is also increasing and do you plan to expand in that area?
Yes, it definitely is. We are not only getting more and more requests from companies, but we also see a demand for Healing Hotels in cities. So far, we just have one urban Healing Hotel: The Lyall Hotel & Spa in Melbourne, Australia.
Having been a business traveller myself for many years, I would like to create a haven in every major city in the world; a safe place where people can totally relax and unwind, even for just one night. In urban Healing Hotels, health programs are not the focus. Instead, we must evoke a feeling of coming home.
Has the recession affected wellness tourism in any way?
In the luxury sector, people have become more price sensitive and in regions hit by the recession, people have been staying closer to home. For example, in the years of the economic crisis in Germany, wellness hotels in the country experienced double digit growth. In general we've observed that in times of financial downturn, people will cut down on all kinds of luxuries, but not on the expenses that improve their health. On the contrary, in stressful times they want to do more to stay in balance, but they might be more price sensitive in their spending.
Furthermore, the recession has demonstrated that money and possessions are very fragile constructs that you can lose in a split second. Our health becomes more valuable and we realize how important it is to live a happy and healthy life when the world appears to have been turned upside down.
With this concept of newly 'valued' health in mind, how do you see the industry developing in the next decade?
Holistic health, wellbeing and prevention (rather than a feeling of wellness resorts being a quick fix) are key. People are beginning to understand that they have to take care of themselves and that they are responsible for their own wellbeing – inside and out.
The industry has to be ready to answer to this demand for top quality services and there is a lot of learning and training involved. It will be more important to deliver tangible results for guests seeking health and wellbeing then to impress them with glamour and 'bling bling'!
What's next for Healing Hotels of the World?
So much! We love working directly with the customer in order to address specific requests. This is why we will soon launch a platform where people can log in, share experiences and talk to us directly.
On the other hand, it is part of our job to consult hotels and resorts on how to become a healing hotel and thus a competence center for holistic health. We are continuing to look for suitable venues and truly beautiful spots in the world in order to provide our guests with an unspoiled experience.
And finally, what do you hope your current and future guests to take away from a stay at one of your hotels?
We want to provide guests of a Healing Hotel with a truly personal experience and we want to show them how to live a happier and healthier life. It does not have to mind blowing- little steps are perfect as well. If someone re-learns how to breathe properly (surprisingly,most people have problems here), how to make minor changes in their diet in order to rid themselves of headaches or constant tiredness, or if someone just learns how to focus on him or herself and not just on others – that personal change is the true aim of a Healing Hotel.
In short, the purpose of a Healing Hotels is to support the wellbeing of the guests in a holistic way: physically, emotionally, intellectually and spiritually – and to educate them about how to take care of themselves in the future.