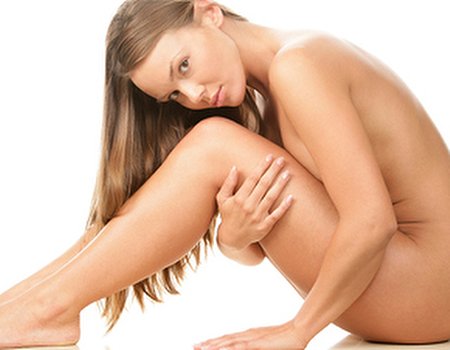 Around one in five children and one in twelve adults in the UK suffers from some form of eczema. As winter approaches, cooler temperatures and the use of central heating can result in sufferers' sensitive skin becoming even drier, itchier and increasingly sore.
Saturday marked the start of National Eczema Week (15th - 23rd September) , so we thought we'd track down the best products, practices and preventative measures that will help those struggling with the condition to help keep flare ups under control.
Remember, everybody's skin is different, and what may work for others may not be so well suited to you. Don't be afraid to trial a number of products (or even some specially designed hydrotherapy treatments) to see which ones benefit your skin the most and ditch any that result in an unfavourable reaction. We know eczema can be a right pain (in more ways than one), but keep your chin up, try to relax and good luck!
Reduce irritation
Avoid heavily scented washing powders and choose clothes in natural, lightweight fabrics like cotton or specially treated silk - Normally, your skin provides a barrier against external factors including infection and irritants, but if you suffer from eczema, the barrier is weakened by a lack of moisture in the dermis (uppermost layers). Artificial perfumes and soaps (that are designed to break down oils) can dehydrate and aggravate sensitive complexions, especially when they are put in prolonged contact with the skin on clothing.
Cotton has long been recommended to eczema sufferers because it is composed of softer fibres than synthetic materials and wool, but it is unfortunately prone to harbouring bacteria and has short, sometimes microscopically abrasive fibres.
In contrast, silk is composed of very long fibres - measuring up to 800m - and is now considered the best option for extremely sensitive skins. Made by silk worms from natural proteins and adhesives, it creates very little friction and helps to reduce moisture loss. Some people are allergic to the sticky substance known as sericin that holds silk fibres together, but is also possible to buy specially treated fabric and garments that have had the potential irritant removed.
Use a spray-on calming product - Care ITCHeze Cooling Spray Gel (£7.49 for 120ml) is a breakthrough product that contains a patented technology called 'OsmoCare' which rehydrates skin by drawing water from the inner layer of the skin to the surface. This generates a cooling effect at the surface of the skin which can help reduce the 'itch scratch cycle' associated with eczema. It is safe to use on children as young as 6 months - as well as both the face and body - and is quickly absorbed by the skin. Simply spray on to affected areas and gently rub in until absorbed.
Treat the problem from the inside out
Identify potential food triggers - Eczema and allergies often go hand in hand, with dietary and dermatological flare ups frequently coinciding. An exclusion diet is the quickest way to determine whether suspected foods are having an effect on your skin:
First, remove all sources of the suspected food or foods for two to six weeks to bring about an improvement in your eczema.
Then, reintroduce them to confirm worsening symptoms.
Exclude the triggers once more to check whether symptoms subside.
Supplement topical treatments with skin calming anti-inflammatories - The Organic Pharmacy's Skin Tincture 1 (£11.50 for 50ml) is combination of herbs that are designed to help reduce inflammation. Wild pansy, oats, chamomile, chickweed and neem work together in this skin tonic to help calm your digestive system and skin. Add 10-15 drops to a little water (or as directed) and sip.
Be wary of the weather and temperature extremes
Turn the water temperature down in the shower and on radiators - Hot baths and showers make blood rush to the skin's surface, firing up nerves and increasing itching. Central heating is also drying to the skin, especially when moving from one temperature extreme to the other (when coming in from the cold or stepping out after a warm wash). If your radiator is turned up too high, it can cause you to sweat as well, which also aggravates eczema.
Use emollient products after a bath or shower and before you step outside - Eau Thermale Avène TriXera Emollient Cream (£11.50 for 200ml) is a fragrance free, paraben-free moisturising ointment that nourishes and soothes even the driest of skins. It contains Eau Thermale Avène Thermal Spring Water that works to rapidly reduce irritation while softening the skin, and is formulated with Selectioseâ - a special ingredient designed to reduce skin reactivity. Apply after bathing to trap moisture within the skin and throughout the day, even when skin appears to be improving. It is also a good idea to reapply before you step outside to provide a protective layer between your delicate skin and the elements.
And some final expert advice
"Don't ignore the signs of sensitive skin," says TV medical expert Dr Hilary Jones.
"As a starting point, see if you are able to identify irritants within your current skincare regime and remove them. As tempting as it is to self diagnose a skin condition, you're always better off speaking to your GP or pharmacist for professional advice."