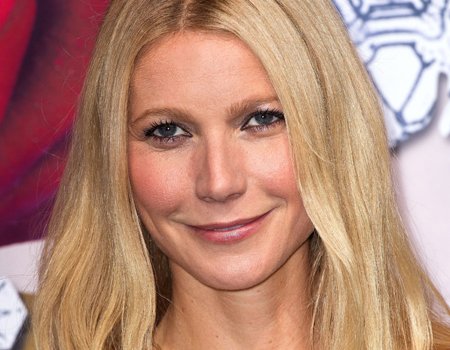 A stitch in time can save you from lines, but if you would prefer to avoid the surgical side of anti-ageing treatments, one of your best bets up until now was the big B; botulinum toxin.
However in Hollywood circles, a different treatment is slowly gaining favour for its needle-free approach. Thermage, a radiofrequency technique that heats lower layers of the skin to stimulate collagen production, has been praised by Kim Cattrall for its skin-smoothing effects and Gwyneth Paltrow even went as far to claim it had taken 'a couple of years off' her face.
With the rather un-glamorous nickname of 'face ironing', Thermage is touted to be able to subtly firm up sagging skin, soften wrinkles and recover facial definition. Is it all too good to be true? We asked celebrity skin guru Lee Garrett for the lowdown on the treatment, its strengths and its limitations…
Can you combine Thermage with other methods (injectables, micro-needling)?
Yes, however you can not have them on the same day. I would recommend having the injectables after your Thermage treatment.
Are there any side effects?
No, none! Thermage can even be done in an extended lunch break, though bear in mind that the treatment takes 90 to 120 minutes to be performed correctly.
What are the advantages of only focussing on deeper layers of skin?
Focussing solely on the deeper layers results in better collagen targeting and as a result, really enhanced tissue tightening.
When will results be seen and how long do they last?
Generally you see results immediately, but these are short lived. The main results come three to six months later and last up to three years. After just one session, I think that's pretty amazing.
Is there anyone who's not suitable for treatment?
Unfortunately, yes. I'd say clients that have too high expectations or have really overdone it with the sun and cigarettes (and as a result, look a bit like Mrs Magda from 'There's Something About Mary'!)
Is there a risk of getting that 'frozen' look?
There is no risk whatsoever of getting the 'frozen look' with Thermage. Injectables sometimes causes noticeable facial muscle paralysis, but Thermage works on the deeper layers in the skin and not the nerves and muscles, so this will never be an issue.
How do results compare on different areas of the body?
If the right patient has the treatment, the results are the same all over the body. However body treatments tend to cost more as clients generally need more 'shots' of radiofrequency.
Does the treatment work for everyone?
Again, this is all down to patient selection. If you treat the wrong patient you get treatment failure and this is the practitioner's fault not a problem with the treatment itself.
I have also seen a few people who should have been suitable clients, yet had had Thermage treatments that did not work. Upon questioning them, I discovered that the previous practitioners who had treated them had only given them half the shots of radiofrequency required. When I treated them with the correct intensity, they saw results.
How does Thermage compare to other methods in terms of cost, results and maintenance?
Well, there aren't any other non-invasive treatments like it that are capable of producing the same results. I think that around £1,950 for a treatment that lasts up to three years certainly ticks many boxes.
If you'd like to ask Lee any further questions about Thermage treatments, you can tweet him at @LeeSkinGuru.
Image: PDN/SIPA/REX