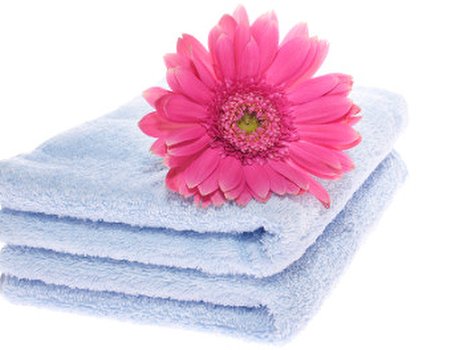 In the UK, someone is diagnosed with breast cancer every 11 minutes. Each year, more than 46,000 British women and 300 men will receive the news that they are suffering with the disease, making it the most common cancer in the UK. Unfortunately, just over 12,000 of those diagnosed annually will eventually die as a result of their cancer.
In 1985, October was designated Breast Cancer Awareness month and in its 25th year, Britain's charities are providing a host of services to help you raise awareness and money for patient and family support, treatments and the ongoing search for a cure.
Commencing this Friday (30th September), Breast Cancer Care have deemed every Friday in the month 'Pink Friday', a nationwide initiative designed to make it easy for you to organise fund raising events in your schools, clubs and workplaces. Simply pick any activity that you think will help rake in the cash and up that Friday feeling by holding it on the eve of the weekend. Dress up in pink, hold a pink tea party, put on a special pink beauty promotion at your salon or spa or undertake a sponsored challenge- whatever you choose to do, there are only two requirements: it has to be pink and it has to be fun! Inspiration and resources are available at pinkfridays.org.uk, where you can also register your event and view all others taking place each week.
Breast Cancer Care are putting on two glamorous fund-raising fashion shows themselves, one in London and one in Scotland, featuring ordinary men and women who have been diagnosed with breast cancer. Information on how to obtain tickets can be found at breastcancercare.org.uk and there are reliable whispers that some celebrities may be in attendance...
Breakthrough Breast Cancer are providing materials to help pink events on any day of the week 'even pinker' through breakthrough.org.uk as well as specialised pink e-vites and poster templates to help publicise your plans. Their motto is 'If you can think it, pink it!' and accordingly their site is packed with pink party ideas and testimonials from those who have held similar events in the past, showing you how best to prepare for any designated pink occasion.
In the media, look out for The Pink Ribbon Foundation's inthePINK online magazine launch which celebrates the start of Breast Cancer Awareness Month. The swanky, star studded event will be covered in OK Magazine, and is accompanied by a UK-wide print advertising campaign that spreads the word about the month-long focus on the fight against breast cancer.
Cancer Research, the largest single funder of breast cancer research in the UK, is now selling special breast cancer awareness products via cancerresearchuk.org so that you can show your support at home or on the go. Against Breast Cancer, a charity trying to develop a vaccine to combat the disease, also has its own shop at againstbreastcancershop.co.uk and pink ribbon merchandise that is supported by multiple breast cancer charities will also be available up and down the high street. Check out:
Asda, for Tickled Pink clothing, bags and jewellery in association with Breast Cancer Campaign and Breast Cancer Care.
Marks and Spencer, for ribbon pin badges produced by Breakthrough Breast Cancer.
Estee Lauder counters, who will be donating a portion of product sale profits to the Breast Cancer Research Foundation as well as distributing information on the disease and pin badges.
Dorothy Perkins, who will be stocking pink charity products such as nail files and t-shirts as well as a collection of shoes designed by Kelly Osborne, Alexandra Burke and Sophie Ellis-Bextor for Breast Cancer Care. The line will be known as the 'Stand Tall' collection and £10 from every pair purchased will go to the charity.
Online, wearitpink.co.uk is supplying items supported by Breast Cancer Campaign and TV shopping channel QVC will also be devoting broadcast slots to the sale of luxury (pink) charity items. Donations to registered breast cancer charities can be made at any time by post, online or over the phone, and for details on how to do so, please visit the charities individual website.
Over the course of their lifetime, one in nine women will develop breast cancer. Join us at Wahanda in making a difference this October: turn your wax pink for a week, design a special pink manicure or organise a sponsored dress-up-in-pink fitness drive, with proceeds going to charity. Simply do what you can to help spread the pink message; you will be making sure that families, friends and loved ones across the UK do not have to suffer and will hopefully push research efforts towards finding a cure for this life-threatening disease.