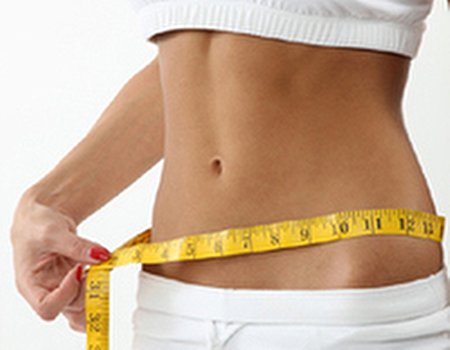 We all have our weakness; chocolate, chips, a sneaky packet of crisps. But it seems that on the whole, Brits just can't seem to curb bad eating habits, as it has been revealed that treating obesity-related conditions is now costing the NHS more than treating illnesses related to both cigarettes and alcohol combined.
According to figures revealed in a study by Oxford University and the World Health Organisation, around £12bn is being spent each year in an effort to treat diseases caused by poor diet and sendantary lifestyles, whereas funds used to tackle health issues caused by smoking and alcohol total just £6.6bm annually.
Although liver disease and lung cancer undeniably pose a higher individual risk to smokers and those who drink to excess, obesity has been linked to increased instances of not only diabetes and heart disease, but strokes and shockingly, most cancers. In addition, The British Heart Foundation (who funded the research) points out that the number of smokers in Britain has almost halved since the 1970s whereas obesity now affects one in four adults in the UK.
Speaking to The Daily Telegraph, a senior cardiac nurse said that a generation who do not know how to cook (and their resulting reliance on junk food), has meant that the typical British diet now contains extremely high levels of fat and sugar which increase the risks of many diseases. Worryingly, these dietary excesses can also affect those who do not outwardly seem unhealthy.
"Obesity is linked to a host of health problems," she explained, " but there are other people who look slim and healthy, yet the salt and fat content of their diet puts them at risk of stroke, heart disease and high blood pressure."
It's not only our own lives that are in danger if we do not tackle the nation's obesity epidemic. The current level of spending is putting a strain on other elements of the healthcare system and could potentially lead to cuts in selected specialist departments.
"The costs are staggering," said Tam Fry from the National Obesity Form, "[and] this is bringing the NHS to its knees."
Dealing with weight issues is really something that you should tackle sooner rather than later – not only is it easier to shift a couple of extra pounds compared to a couple of extra stone, it is also easier to keep to healthy habits when unhealthy ones have not had significant time to take root. If you are hovering around the obese range in terms of BMI, now is as good a time as any to take action.
If you (like many members of our team) are aiming to lose the love handles in time for summer or want to kick-start a mission to manage your weight, here are a few more targeted treatments that may be able to help you on your way:
Level One: small weight loss goal
Take a friend and enjoy a exercise session involving either Circuits, Yoga, Zumba, Kettlebells or TRX, a healthy lunch and a Nutritional Talk including fat loss, healthy eating and diet secrets.
Maximise the effectiveness of short workout sessions by performing them on a vibrating Powerplate. Test larger groups of muscles rapidly and safely whilst tailoring the workout to your needs.
Level Two: moderate weight loss goal
Enjoy boutique surroundings as you shed excess weight with a laid back programme of classes, treatments and specially tailored meals.
Give your exercise-powered weight loss a helping hand with six Lipastyle treatments – designed to help dissolve stubborn fat deposits.
Level Three: significant weight loss goal
Work off unwanted weight and improve your health with an intense boot camp that is designed to maximise fitness and minimise fat storage. Packed full of exercises that burn up to 600 calories per hour, this GI Jane residential program will challenge (and hopefully change) the couch potato within for good.
If disastrous eating habits are deeply ingrained, then Gastric Band Hypnotherapy may help break the cycle. Less invasive and dangerous than gastric band surgery, this treatment offers a mental (rather than physical) solution to end you battle with your scales.