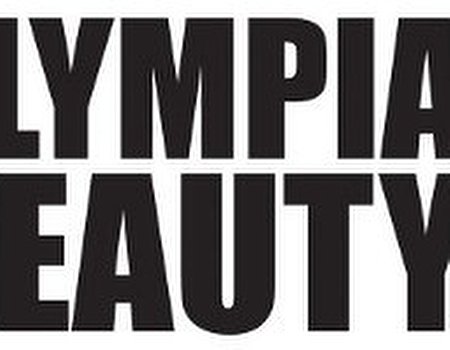 Tanning, toning, polishing and pummelling- Olympia Beauty 2010 had it all. One of London's largest beauty trade events was packed to the rafters with industry insiders, new recruits and the savviest spa and styling salespeople in the land.
Training centres and suppliers were out in full force and pampering products were practically spilling into the aisles. Skincare and make up representatives explained the latest innovations throughout the exhibition centre and a series of informative talks covering topics such as camouflage make up and anti-aging potions took places across several stages throughout the day.
With the Nailympics at the heart of the proceedings, stands were heavily themed around manicure and pedicure tools and treatments, but salons and wellness were still well represented. In the past, Olympia has been the place to keep your eyes peeled for the next big thing in beauty, and this year (after saying hello to some of our old friends, the Garra Rufa 'fish pedicure' fish), some of the new treatments and trends that we spotted included:
Lava Shells
Not as prehistoric as they sound, the 'lava' in the name of these natural Tiger Clam shells from the Phillipines refers to their heat-retaining properties. Each striped shell is filled with a mixture of minerals, algae, essential oils and water and when all these ingredients are mixed, an exothermic (heat producing) chemical reaction takes place.
The heat given out by the palm sized shells lasts up to two hours and therapists typically use them in combination with massage. Lava shell massage differs from hot stone massage in that the heat penetration is more gentle, making it ideal for treating more delicate areas of the body where the deep, intense warmth of stones would be uncomfortable (such as the stomach and even the face).
Tooth Jewellery
If you're all vajazzled out, then why not add a little extra sparkle to your smile instead? Following on from a tooth whitening session, tooth crystals can be applied to individual teeth to provide a super blinged-out grin. No holes or drilling are required and as a result, teeth are not damaged in any way. The gems are temporary, the application process is entirely pain free and you can choose from 18ct gold, Swarovski crystal and white gold shaped emblems.
The treatment has apparently gained the approval of several European fashion magazines (including Elle), so if you fancy getting your teeth into a new craze, simply say cheese!
Airlites
If you've ever sat in the hairdressers' chair and agonised over whether or not to take the plunge with a set of highlights, then Airlites will seem like a godsend.
Apparently utilised by the likes of Victoria Beckham and Kylie, Airlites provide a quick and temporary way of testing out styling and colouring options. Airbrush technology that has traditionally been used for spray tanning, nail art and specialist make up has been adapted for use with non-permanent hair colours and is now available in a selected number of salons as a pre-treatment preview or as a rapid mane revamp prior to a special event.
The sprays take mere minutes, should survive a downpour and wash out with regular shampoo, leaving no residue (even on chemically treated hair). If you're brave enough, some salons also offer 'hair art'- a more creative colouring technique where 12 more outlandish colours can be used to create an eye-catching design such as leopard print.
PerfectSense Paraffin and Aromatherapy
Love aromatherapy and heat based hand treatments but not the thought of effectively sharing a molten wax bath with a therapist's entire roster of clients? PerfectSense's new hand and feet treatment system removes the worry of unhygienic vats of wax and excessive heat and replaces it with a speedy and comfortable alternative.
Instead of having your hands or feet manually encased in poured wax by the therapist, the PerfectSense system involves the use of specially developed, easy to dispose of wax packs and a portable, electricity free heating appliance. The individually packaged hand and feet mitts contain solid wax blocks and are placed inside the heating pod next to a specially developed iron and magnesium heating pack. When a small amount of scented ionised water is added to the heating pack sachet, a harmless chemical reaction takes place which produces a controlled level of heat.
Aromatherapy oils are released during the heating process as the water evaporates, and the specially enriched paraffin wax gradually melts inside the mitts within minutes. After they have been removed from the heating pod, mitts can be placed on the hands and feet and will remain warm for ten to fifteen minutes, locking moisture into the skin and easing aching joints. When the wax has cooled and hardened, you gently wiggle your fingers/toes until the wax shell loosens and you can easily slip your hand or foot out of the mitt. Simple, clean, completely contained and soothing!
Fancy giving any of them a go? Let us know and perhaps keep your eyes peeled for their appearance Wahanda in the near future...