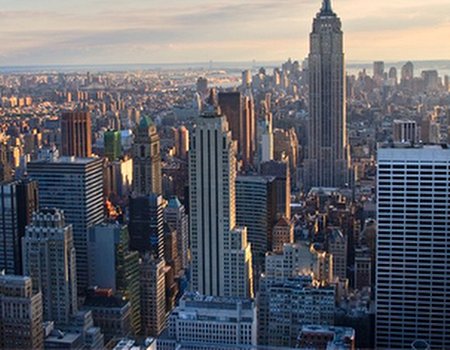 Traffic, roadworks, packed commutes and pollution. City living hardly provides the most serene of surroundings, but a study recently published in the journal Nature has suggested that it may actually have the power to change the way your brain responds to pressure situations.
Scientists based in Germany and Canada examined the brain activity of healthy adults residing in large cities, moderately sized towns, or small rural communities whilst they tried to solve tricky maths problems. As the participants began to tackle and struggle with the tasks, researchers criticised them for their poor skills in an effort to enduce social stress.
During testing, those who were currently living in cities were found to experience more activity in an almond-shaped area of the brain called the amygdala than those who lived in towns or rural areas. This part of the brain is associated with fear responses, emotional processing, and self-protection and has also been linked to countless mental disorders including posttraumatic stress disorder, depression, anxiety and phobias.
Interestingly, those who had grown up living in cities but no longer lived in an urban area also showed higher levels of brain activity in a region called the anterior cingulate cortex, which helps to regulate the amygdala. This would suggest that early environmental surroundings help to shape an individual's stress response.
"[It seems] living in big cities with many, many people surrounding you sensitizes you to respond more strongly to stress," said researcher Jens C. Pruessner, PhD, director of the Douglas Mental Health Institute at McGill University in Montreal. Researchers are reluctant to pin all the blame for increased stress responses on city living alone, but after they attempted to account for the influences of other factors related to living in a rural or urban area (including socioeconomic status, the size of participants' social networks, or initial anxiety levels), they found that the association still remained.
"I think there's a lot to the story that our environment is important to how we function and also what our mental health is like," said study researcher Andreas Meyer-Lindenberg, MD, PhD, director of the Central Institute of Mental Health in Mannheim and professor of psychiatry at Heidelberg University in Germany. Meyer-Lindenberg is now working on further studies comparing the brains of migrants and non-migrants who live in the same city. "They have a different social environment, but same city environment," he explained.
A previous study published in Psychological Science in 2008 also found that working memory was adversely affected following periods spent immersed in an urban environment. Again, researchers found it difficult to pinpoint exactly what it is about city surroundings that may tax the brain, but it is thought that their assault on the senses (competing noises, smells, and sights) affect people's ability to direct attention. The results suggested that nature-filled areas seem to require a different kind of attention that doesn't appear to be as mentally fatiguing.
"I wouldn't draw the conclusion from these studies that city [...] or urban living is bad and we should all move into the country," said the director of the 2008 study, Marc Berman PhD, a research fellow at the University of Michigan, Ann Arbor. ""We need to figure out what elements about the city are harmful to us, what things we can change, what things we can add to the city to make it more restorative and better for cognitive functioning."
If you feel that residing in a concrete jungle is leading you down the road to burnout, here are a few relaxing remedies and getaways currently available on Wahanda: