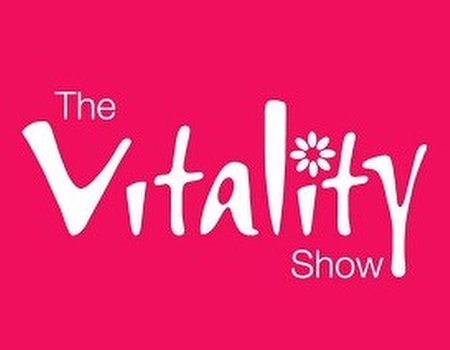 If your New Year has begun with a bit of a post-festive whimper rather than a bang, then the fun-fuelled Vitality Show 2011 is sure to put a spring in your step.
The return of the UK's largest beauty, fitness, health and wellbeing event promises to be bigger and better than ever, with Earls Court 2 once again being crammed with top interactive attractions, TV-chefs, dance and sports stars, industry insiders and over 300 of the hottest health and beauty brands.
From 24th to 27th March, visitors to the show will be able to enjoy a fabulous blend of shopping, shaping up and pampering, as healthy eating tips, free dance and fitness classes and salon services will be on offer amongst the exhibitor stands. The list of sponsors includes Benefit and Top Sante Mag (both sure to make an appearance) and you will also be able to snap up expert advice alongside bargains in the new dedicated accessories area (dubbed 'The Wardrobe'). Gorgeous gourmet nibbles will also be to hand thanks to POM Wonderful Juice and the introduction of FoodLoversBritain.com's 'Food Lovers' Fair' indoor market. Yummy!
Also new to the line up are:
Get ready to rhumba! Dance Theatre is an experience designed to excite and entertain. A spectacular showcase featuring some of the UK's hottest dance talent, the shoe shuffling on show is bound to impress, with professionals demonstrating everything from street dance to salsa, ballet to ballroom and bangra to breakdancing.
Make a Difference Makeovers at The Travel Pavilion
Dip into a world of inspirational adventures, relaxing retreats and feel good opportunities...which also help make a difference to remote communities in need around the globe. Speak to the experts who can make any travel dream a reality and get ready to pack your bags for the trip of a lifetime.
The interactive show site: vitalitylive.co.uk
The online home of the Vitality Show has been revamped and this year boasts blogs detailing the latest health, beauty and fitness news and tips from a team of resident experts. You can also become a fan of the event on Facebook before you head down to check it out, or follow the show on Twitter to make sure you receive the latest announcements directly.
Win tickets
Sounding good? Well how do you fancy attending The Vitality Show 2011 courtesy of Wahanda? Tickets normally start at £5, with VIP packages setting you back around £70, but we have a pair of sought after adult tickets (worth £15 each) to give away free to you, our lovely, lovely readers.
To be in with a chance of winning, all you have to do is follow us on Twitter and then tweet the message below to guarantee your entry:
I want to win Vitality Show tickets on @Wahanda.
Got that? I want to win Vitality Show tickets on @Wahanda.
Nice and straightforward!
All entries must be received before midnight on Thurs 13th January 2011, giving you just over a week to get tweeting! Good luck everyone and we hope to see you there...