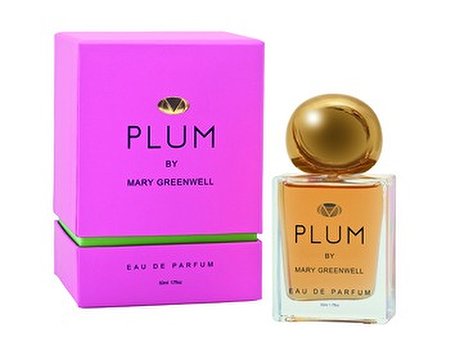 Princess Diana, Cate Blanchett, Gisele Bundchen, Kate Moss... The list of Mary Greenwell's clientele past and present reads like a who's who of iconically beautiful women spanning the last thirty years. As one of the most renowned and influential makeup artists in the world, Mary has carved out an unparalled career by deftly and subtly enhancing the beauty of her clients until their features seem impossibly close to physical perfection. Her award-winning skills have seen her consistently sought for cover and high profile shoots by top fashion and lifestyle magazines such as Vogue and Vanity Fair, and she has been responsible for some of the most groundbreaking beauty trends of the last twenty years (even masterminding the fresh-faced, rosy-cheeked minimalism that dominated the nineties and is still making waves today).
As well as continuing to cater to the aesthetic needs of A-listers and offering premium make up workshops in central London, Mary has recently branched out into beauty products. However, unlike many of her contemporaries in the industry, she has chosen to eschew the seemingly obvious enterprise of a personally developed make up line and has instead released her very own fragrance, Plum.
Harnessing her talent for producing timeless and captivating creations, Mary has teamed up with esteemed fourth generation perfumer Francois Robert to design what has been described as a chic and 'classic chypre' (a fragrance that has full, lingering musk base-notes, which are gradually revealed when floral middle layers and citrus top-notes fade with wear), but with a 'modern twist'. Plum's gently modernised top-notes blend the soft fruity elements of peach and blackcurrant with more traditional lemon tartness, giving it a unique, simultaneously warm and refreshing edge. Its middle heart-notes contain a variety of blooms and the intense base is composed of woody, resonant layers that include oakmoss and the almost caramel-tinged amber and patchouli.
Ultimately a complex and accomplished scent, Plum carries influence of Mary's involvement right down to the sleek bottle design, 22 carat gold plated cap and vibrant outer packaging. Wahanda recently spoke to her about the motivations behind creating the fragrance, her work as a makeup artist and how her relationship with both perfume and the beauty industry has shaped the venture.
First of all, what does makeup represent to you?
Make up is all about the enhancement of natural beauty. For me personally, it represents a fantasy world where I can experience the joy of colour, texture and an abundance of ideas. It is just an explosion of fun and joy!
I have a childlike relationship with makeup- playful and filled with wonder. However, I also have a deep understanding and appreciation of how it can help women feel comfortable and confident by simply enhancing what is naturally there.
Do you think that fragrance holds as much power as makeup?
In a way, yes, but it's not about power and I don't think they can really be compared in that way.
Fragrance is filled with personality. It's a way of revealing yourself and I knew I wanted to do something personal. I didn't bring out a makeup range as I didn't want to be judged on, say, a black kohl pencil with my name on it or having put out what was essentially just another red lipstick.
I like the fact that Plum, as a fragrance, has been a truly personality driven venture that's resulted in an item representative of me. Perfume is something individual and distinct- you either like it or you don't.
Have you always been interested in scents and do you believe in their therapeutic properties when used in, for instance, aromatherapy?
I have always loved scents. My mother always smelt wonderful- she was an English beauty who loved classical fragrances and was never without an aura of fabulous scent around her.
As for aromatherapy, I think it's wonderful - I adore it. The other day, a friend visited my home and when she walked past the bathroom immediately exclaimed "Wow, it smells gorgeous in here!" I had just had a relaxing aromatherapy bath and the fragrance had remained in the air.
I remember someone telling me that our sense of smell is the only one that sends messages straight to the brain. Images, experiences, feelings and memories can be triggered or conjured up in an instant through scent and so I think it is very powerful in that respect.
When it comes to perfume though, I must admit I do prefer crafted, 'real' fragrances to pure essential oils. I personally enjoy the different notes, the individuality of a specific perfume and just feel that they are layered and mixed better.
Could you briefly describe your perfume history?
In terms of habits, I wear one perfume constantly (without change) until the bottle is empty and I remember buying and loving Chloe back in the seventies as it was so unique. I also enjoyed being surrounded by my mother's bottles of the first Lanvin fragrance (Arpege) and a variety of Chanel perfumes at home.
If you could bottle a memory, which one would you choose?
Wow, that's quite...something! I have many significant, magical memories connected to fragrance and to be honest, I'm glad I don't have one sole memory that I'd like to bottle. I think every delicious memory throughout my life has been associated with a scent as I'm subtly enveloped in perfume every time I step out of the door.
How did you find the creation of your first fragrance and did you have any doubts during the process?
I never had any doubts about my decision to create a perfume- I believe it was the right thing to and I really wanted to do it. It was an opportunity to create something that I love and that I hope others love too.
It also represented a challenge and the only doubts I would say I had were related to desperately wanting to create something that I liked enough and was proud to put my name to. Making your own fragrance is a creative process and it is intensely personal. It's a bit like writing a book, as you pour your all into it and then put it in the hands of other people whilst impatiently asking "Is the edit done?"
That said, I really appreciated the help and guidance of those who worked with me to produce Plum and valued having someone there to say 'stop' at the crucial point before I ruined things. During your quest to perfect something you are strongly tied to, it is so easy to keep on changing little things and go too far.
I would say, all in all, the entire process (from the idea through to the shop floor) spanned about one year. However, having finalised the fragrance, getting it out there was like the creation of a little baby as it took nine months to get Plum from the initial bottling stage to the shelf.
Can you describe Plum using five adjectives?
Certainly! I'd say it is exuberant, exhilarating, embracing, feminine and... joyous. I'd like to think it brings joy as that's what it represents to me.
Have you experienced first-hand an increased interest in health/wellness in the beauty industry over the last few years?
Yes, and even in the midst of a recession, the one thing that is doing well is beauty. I think that women today look great and this is definitely linked to an increased awareness of the importance of health and taking care of yourself.
There are certainly more people getting involved with wellness- women are out there doing Pilates and really looking to understand what products and treatments can do for them. It represents an investment that they are still prepared to make, without cutting back- an investment in themselves.
And finally, what wellness practices help maintain your 'health, beauty and happiness' inside and out?
I do Ten Pilates two or three times a week, which is marvellous. I also have regular, brilliant Eve Lom facials and have my hair coloured every three weeks. That's my maintenance routine that helps me feel at my best.
Plum is now available exclusively at House of Fraser stores nationwide and comes in the following sizes:
Eau de Parfum (100ml) £90, (50ml) £60
Solid Parfum (3g) £70
Purse Spray (7.5ml) £25
Scented Candle (180g) £36
To find out more about Mary Greenwell, check out her Wahanda profile page or visit marygreenwell.com