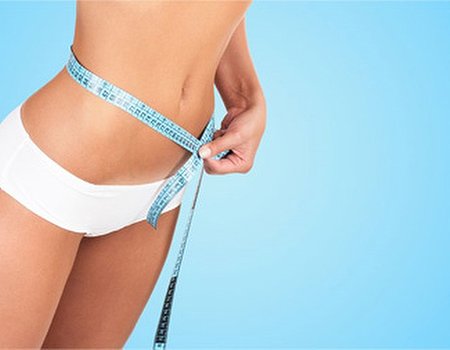 Orange peel. Cottage cheese. Chances are, if you are female, these two phrases conjour up associations that extend beyond a couple of abandoned items at the bottom of the fridge drawer. As summer approaches and hemlines get set to rise with the temperatures, cellulite once again becomes a major concern for women across the nation.
Typically, many ladies alter their diet and up their fitness regime in preparation for the so called 'bikini season', hoping to whip their bodies into shape before the summer sun breaks through the clouds. But dimpled derierres and less-than-taught thighs are notoriously hard to shift, with the pesky pockets of fat and connective tissue often lingering when other bulges have melted away.
Celebrities are not immune to cellulite, and behind the perfectly airbrushed images that grace fashion magazine spreads, a lot of them struggle with the best of us. Famously curvy Kim Kardashian is the latest woman to admit that her legs actually fall short of Hollywood's exacting standards, despite her daily workouts: "When I'm in Los Angeles, I exercise every day," she explained. "[But] I'll say it; I think my thighs are jiggly and I have cellulite."
Whilst there is no surefire way to eliminate cellulite for good, other big names in celeb land have managed to minimise the amount picked up by the camera's glare by turning to hypoxi therapy. Cheryl Cole, Anna Friel and even Miss Katie Price frequently partake in the treatment, which involves pedalling (as if on an exercise bike) whilst your lower half is sealed into a low pressure vacuum chamber. The pressure difference is said to increase circulation around cellulite effected areas and to draw fatty acids into the blood stream, where they are burnt up by hardworking muscles during exercise.
A series of three sessions a week for 3-4 weeks is said to yield visible results and despite targeting stubborn fat deposits, the treatment is not especially intense, with your heart rate being monitored and kept within an optimum range to promote fat burning throughout.
A recent study also found that hypoxi therapy is more effective at providing targeted inch loss than a typical exercise bike and treadmill based routine. Over a four week period, a group of overweight women lost an average of 5.16 inches from around their hips, buttocks and upper thighs using hypoxi therapy, while a control (spinning and treadmill work) group lost only 1.89 inches in the same areas. Overweight men in the same study scored an average of 3.7 inch circumferential loss in typical problem zones including the stomach and hips whilst undertaking hypoxi therapy,whilst those in a control group shed only 1.14 inches in the same areas.
So if you've been searching for a way to speed up your slimming or simply want help smoothing the appearance of cellulite, hypoxi therapy looks like it may be worth a try. Interested? Have a read of our treatment write up page to find out more, keep an eye on our MobDeal pages to be the first to know about future offers or even check out some of our suppliers. You can thank us later, Kim.