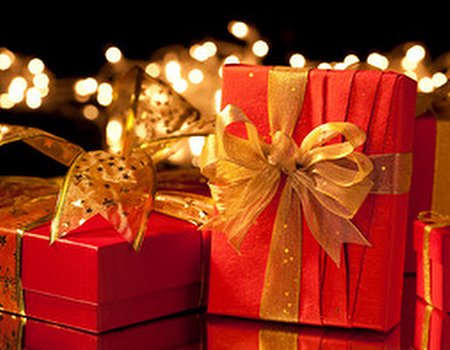 Twas one of the nights before Christmas and all through the house, only one creature was stirring as they clicked their mouse. Having given up on the high-street, they'd begun to worry: could they find a great gift, and in such a hurry?
They'd dithered and pondered and all but thought it too late, but began searching online on the advice of a mate. "Pampering prezzies –they're the way to go, and there's plenty of treats on this one site I know…"
The monitor glowed as they made their selection and snow fell outside in the mirror's reflection. The tired shopper grinned and sat back in their chair. They gazed at the stockings placed fire-side with care.
Visions of spa delights began to dance in their head; a confirmed order on screen and the recipient snug in bed. They gave a sigh of relief and knew their gift was right, for they chose to trust Wahanda with their present that night.
We know how it is. The task of purchasing the most important present of all gets put on the back-burner because you spend so long agonising over what to get that special someone. The old staple of socks, a scarf or a novelty tie just won't cut it and in the confusing, last-minute whirlwind of fragrances, festive gift sets and 'the-perfect-prezzy-you-think-they-may-have-bought-themselves', it's easy to get overwhelmed.
Stop, take a deep breath and relax. We've got the perfect solution and it's only a few clicks away. Here are five reasons why Wahanda is guaranteed to put a smile on both you and your loved one's faces this Christmas:
We offer something for everyone.
At Wahanda, we have worked hard to take the guesswork out of gift buying. Whether you are on the hunt for a storming secret Santa present or an elaborate way of telling a loved one that you care, we'll have something in our sack full of treats that fits the bill.
A good starting point are our Christmas page and the spa inspire pages for him and her, which are crammed full of ideas that'll help placate even the trickiest wannabe ninja nephews and the most particular of party princesses. We work with everyone from the biggest chains to the smallest boutique spas in order to get the best quality packages and amongst the myriad of member venues are gyms, salons and retreats that offer massage, floatation, yoga, kickboxing, Botox, kayaking, climbing, manicures, make up, hairstyling…and much, much more.
We cater for every budget boundary, so you won't be left unexpectedly out of pocket and you can also leave the decision making down to the recipient by simply selecting an all round Wahanda voucher (starting at £25), which is accepted on treatments at over 680 locations nationwide.
There's no need to trudge through the snow for hours in order to get the perfect prezzy.
We have to admit that although it can turn any scene into a picture-perfect winter wonderland, snow and ice on the high-street often turns shopping trips into a slippery sludge filled slog.
Get your gifts sorted in minutes and with minimal hassle by ordering through Wahanda. You won't even need to leave the cosy comfort of your home to snap up some fabulous presents, and this Christmas, we're being extra helpful by providing a wide range of experiences via eVoucher. Yes, we'll deliver your carefully selected special treat directly to the inbox of your choice, ready to be printed out and presented at the venue, ensuring a completely fuss-free experience for both you and the lucky recipient.
The circus of parking, packing and wrapping is eliminated.
The Wahanda voucher and eVoucher gift system not only saves you time by cutting out the pavement pounding, but it also keeps stress levels to a minimum. Forget the queues, bad parking rage and children having till-side tantrums, and kiss goodbye to the struggle to bundle bags into boots before covering their contents in gift wrap. The most stressful decision you'll have to make during the process is whether to go for a physical postal voucher or an eVoucher.
You can order Wahanda vouchers at the last minute with confidence.
Physical Wahanda vouchers are available right up until 22nd December at 4pm, and if you order before (what we like to call) Christmas Eve-Eve rolls around, they will be sent out by our wellness elves the very same day.
You can also look forward to a lovely Elemis gift arriving with your prezzy to give it that extra special festive flourish. 20ml of luxurious beauty perfecting balm will be wrapped and popped in the post so that the recipient can enjoy some high end preening as soon as they open their gift.
If deliveries in your area are being stalled, don't need to worry about postage.
If you choose one of our excellent eVoucher gifts this yuletide, not even adverse weather will stop your present reaching its destination on time. Blizzards, black ice and blisteringly cold temperatures? They are no match for us!
As a bonus, your eVoucher will also come complete with tons of useful info about the experience you have chosen, including full venue details, contact information, a map of the location and clear instructions on how to use the voucher (all wrapped up with a fetching e-ribbon). Simply print and then go get pampered!